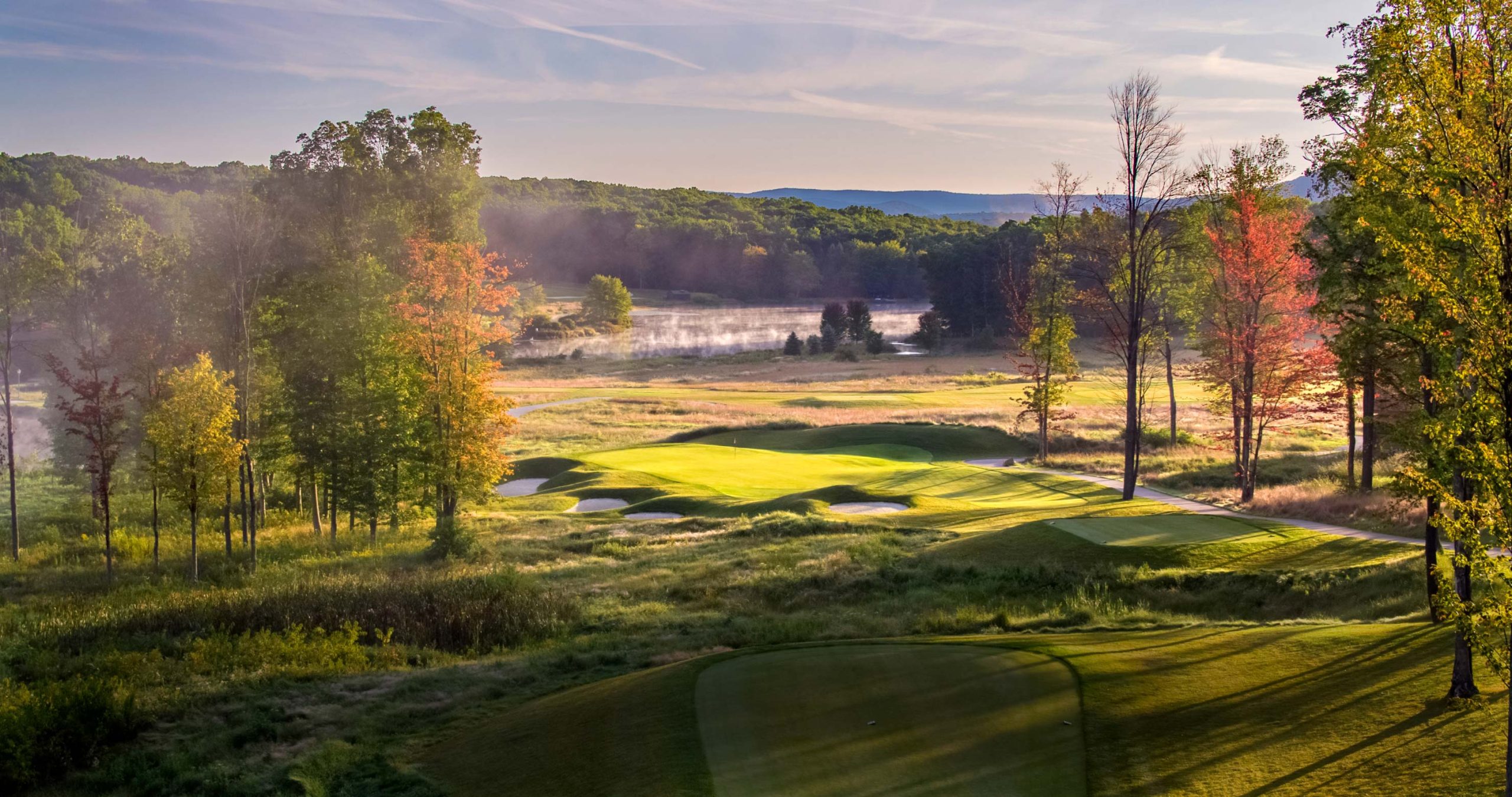 Shepherd's Rock
Nemacolin's second Pete Dye course offers exceptional golf on a course designed to be both fun and challenging.
Challenge Accepted
As Nemacolin's second Pete Dye-designed course, Shepherd's Rock opened in 2017, and offers an extraordinary golf experience in a standout setting. The 7,290-yard Shepherd's Rock course stretches across the glorious Pennsylvania Allegheny Mountains and is brilliantly designed to be both fun and challenging for players, making it the perfect companion to Nemacolin's PGA Tour tested Mystic Rock.
Closed for aerification:
October 2-12, 2023

A Mid-Atlantic layout with a USGA rating a slope of 74.7/138 from the championship tees

24-hour-advance reservations required

Open to overnight guests and all-access members

Independent play is reserved for those 18 years or older; minors may play if accompanied by an adult

On-the-course dress code: Proper casual golf attire is requested; soft spikes only, please. Denim is discouraged on the courses and in the Golf Academy, but non-distressed denim is acceptable elsewhere around the resort.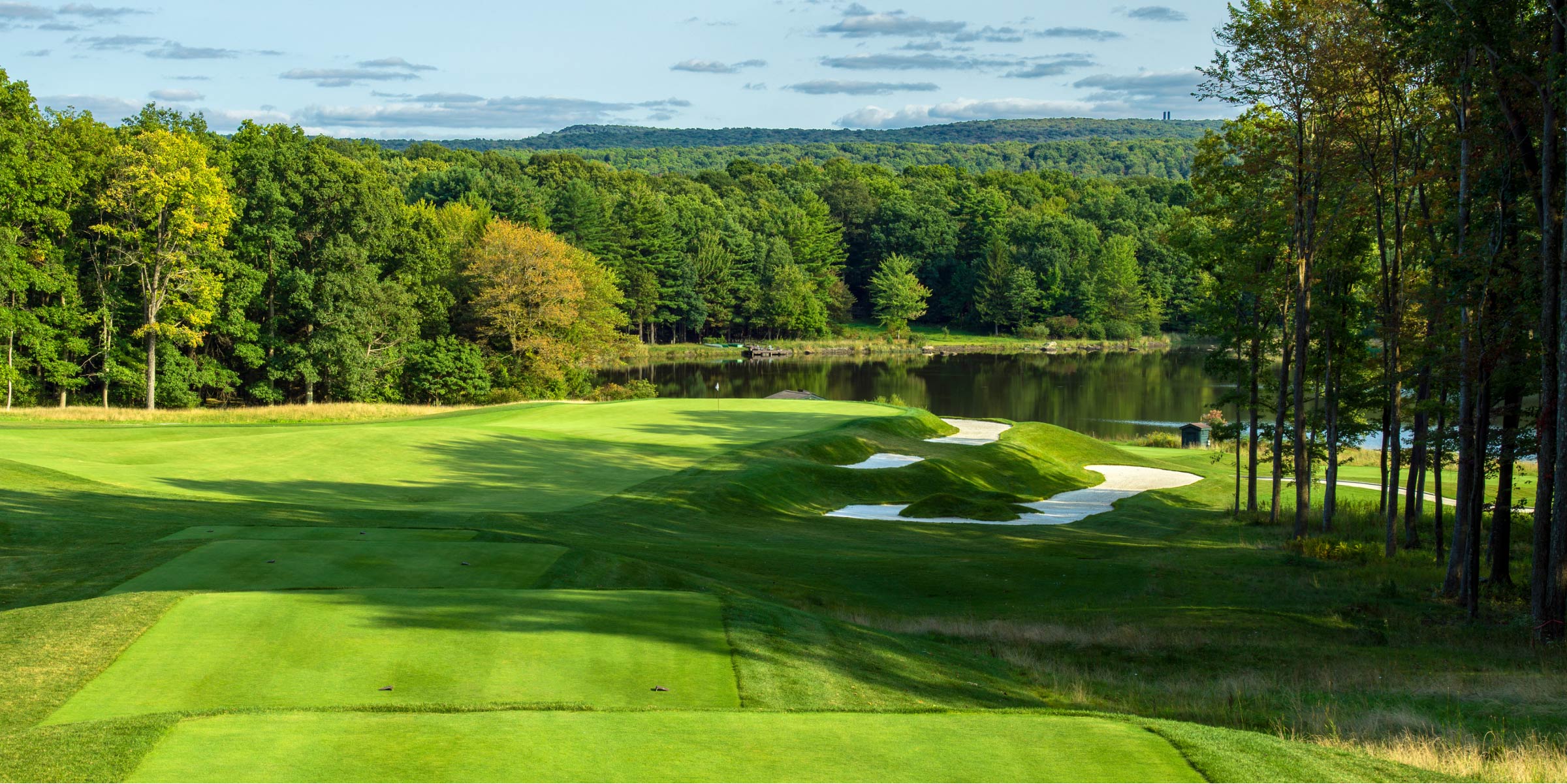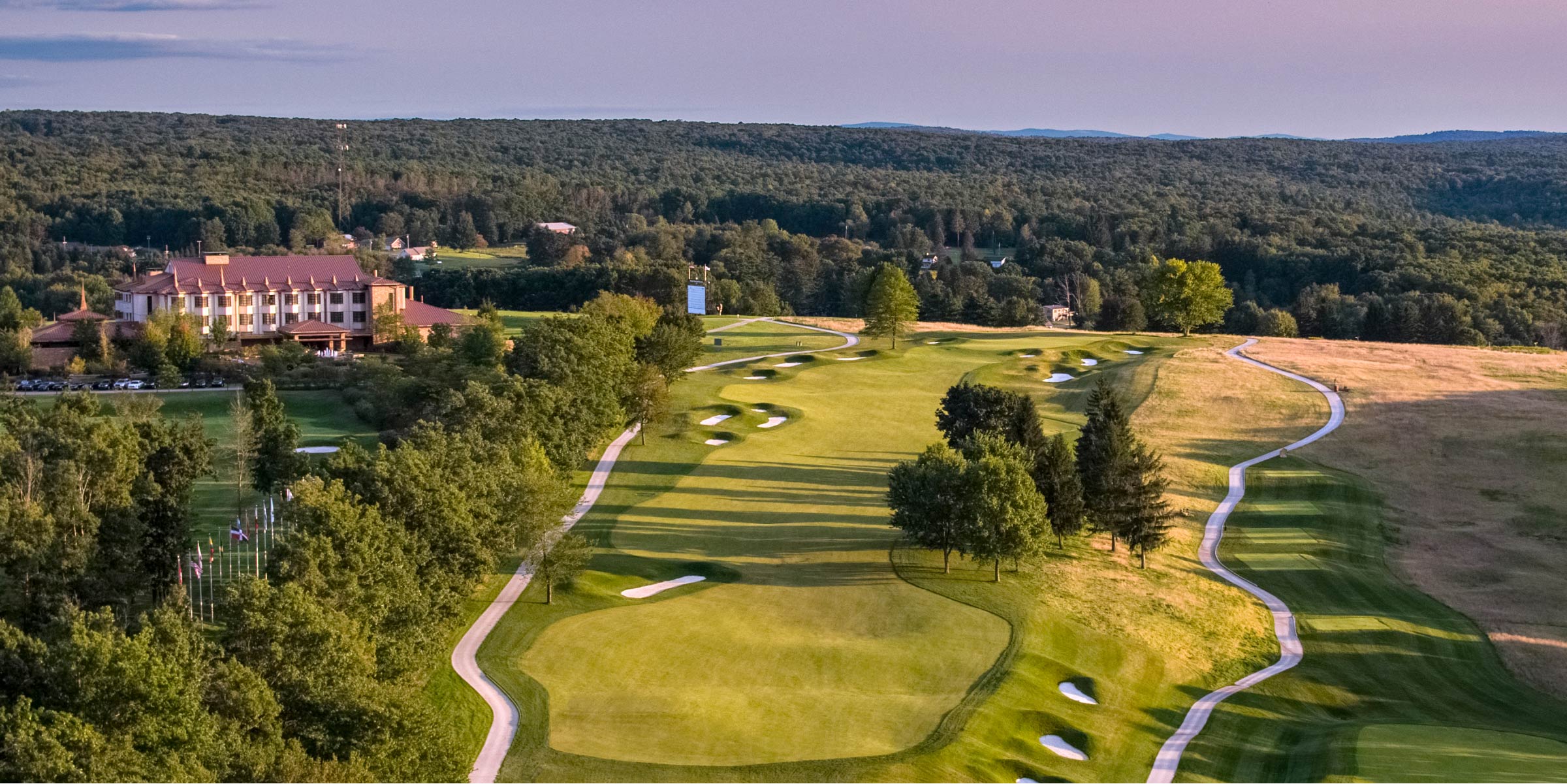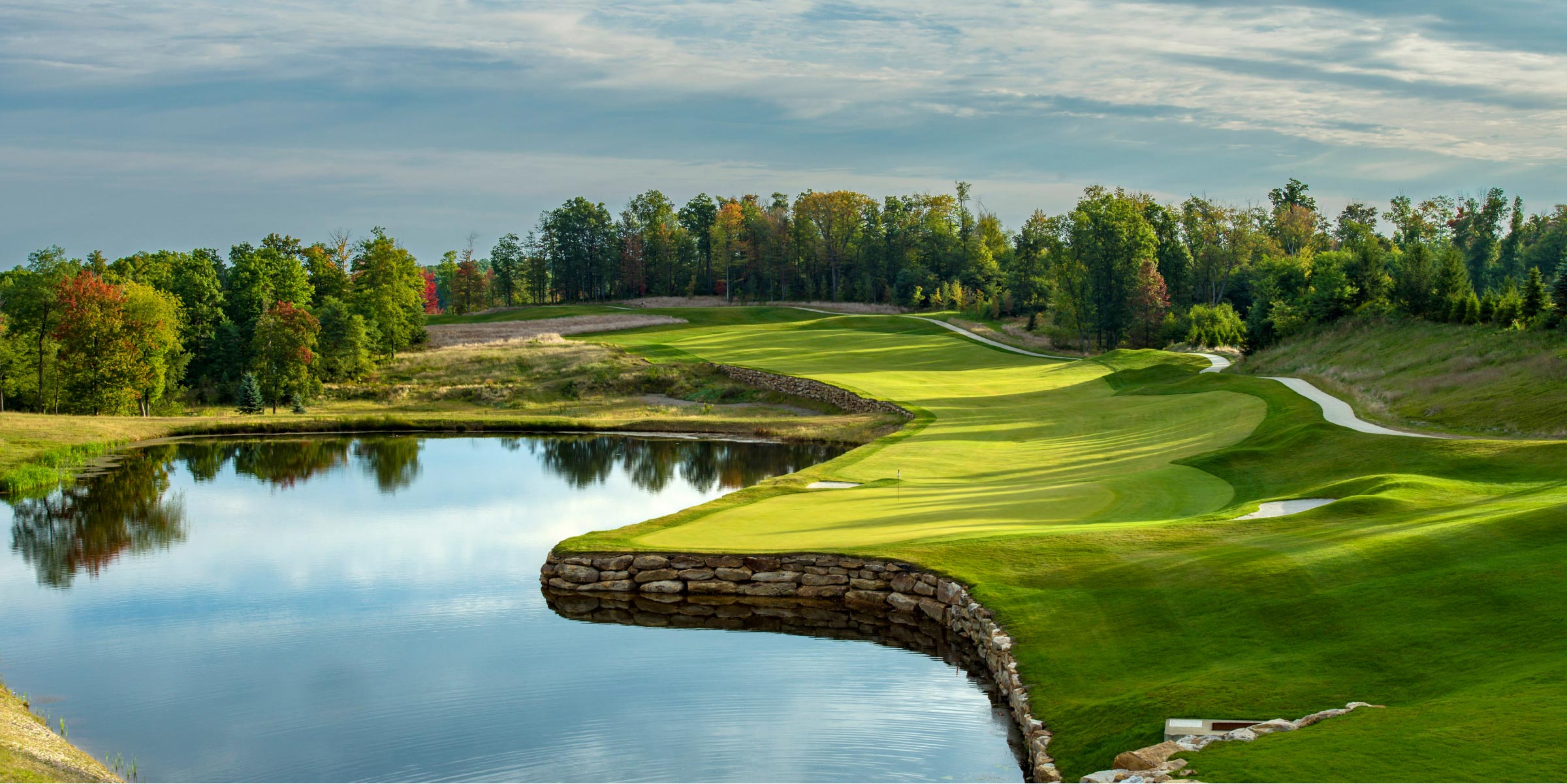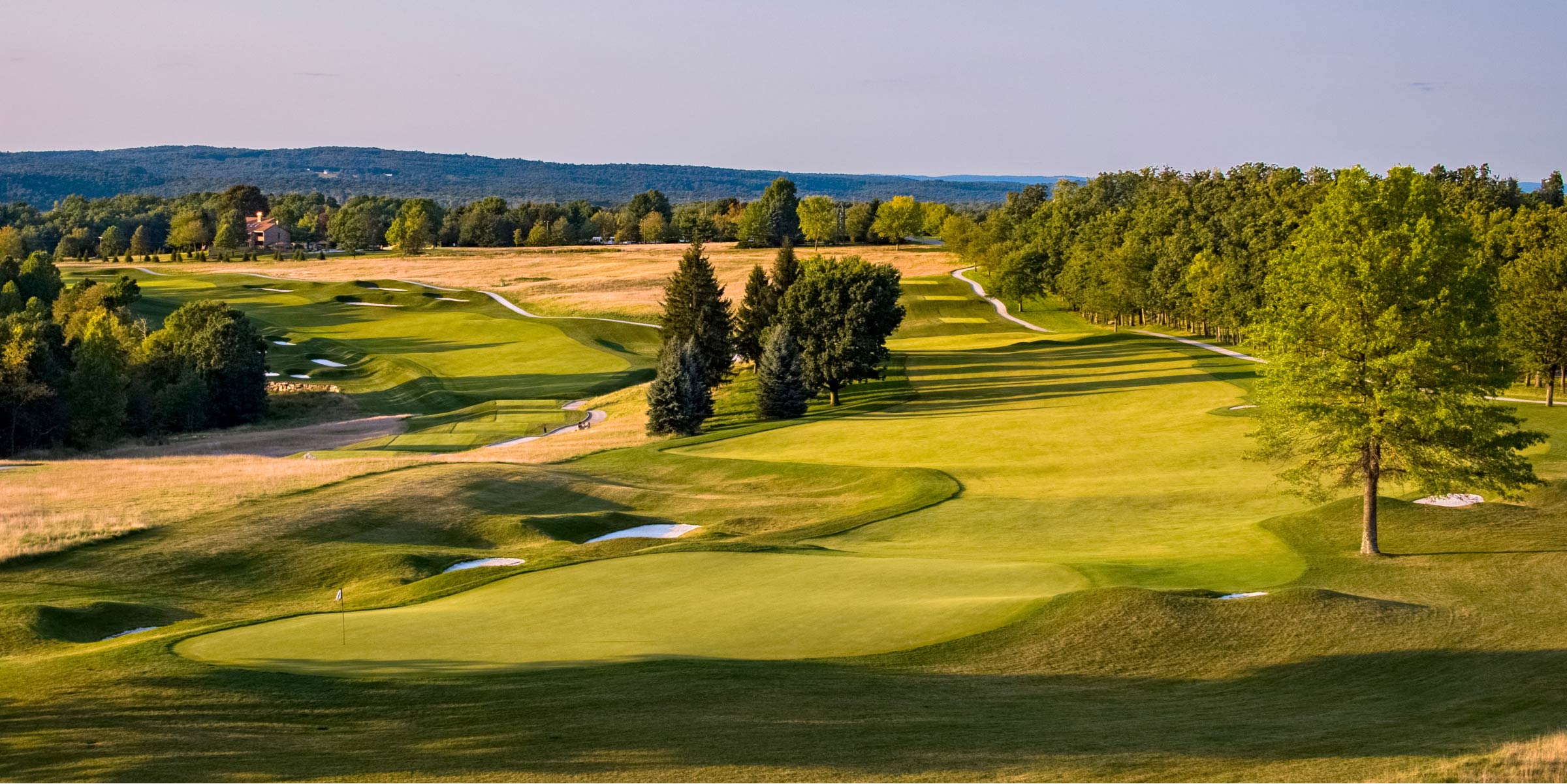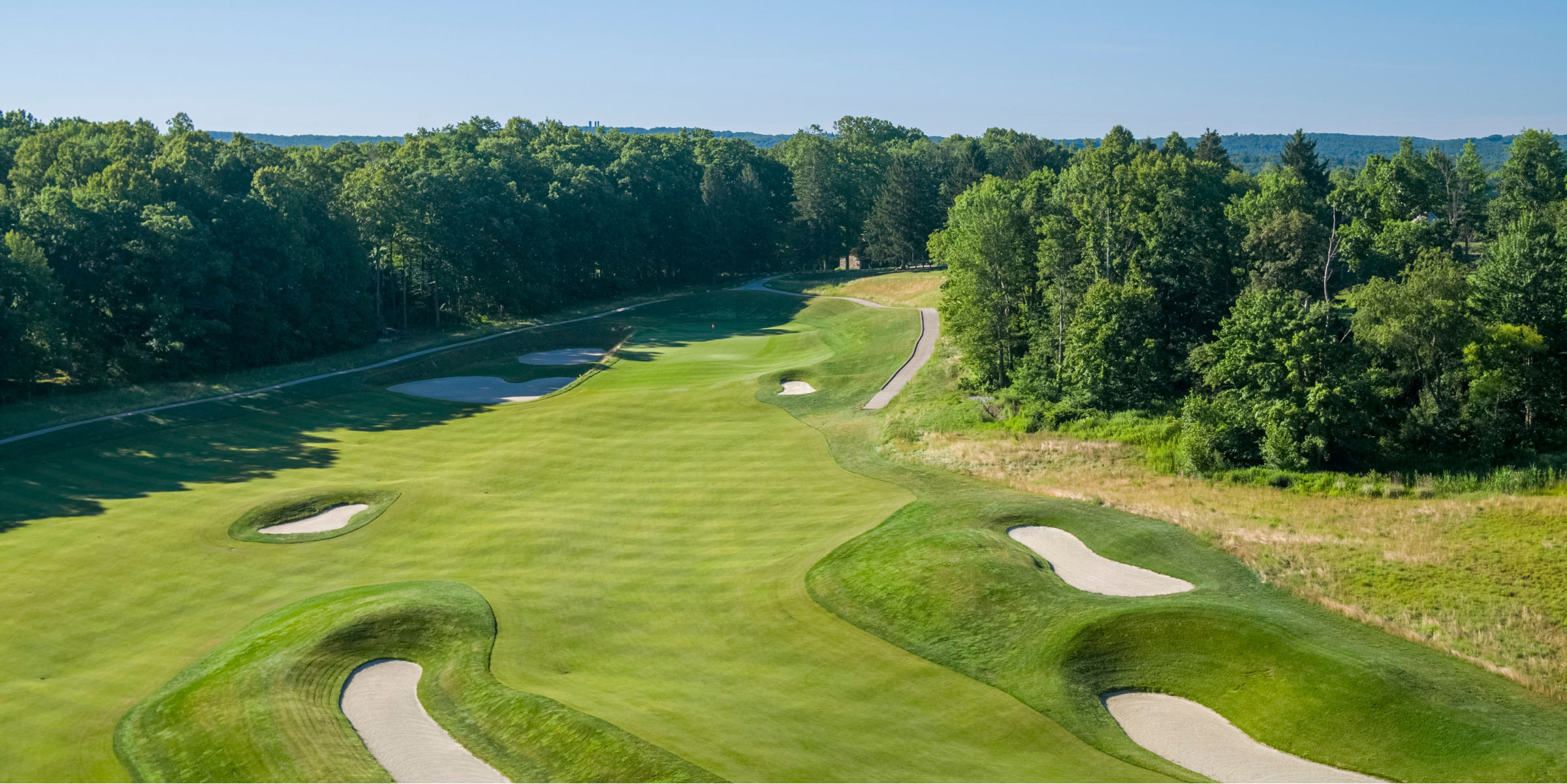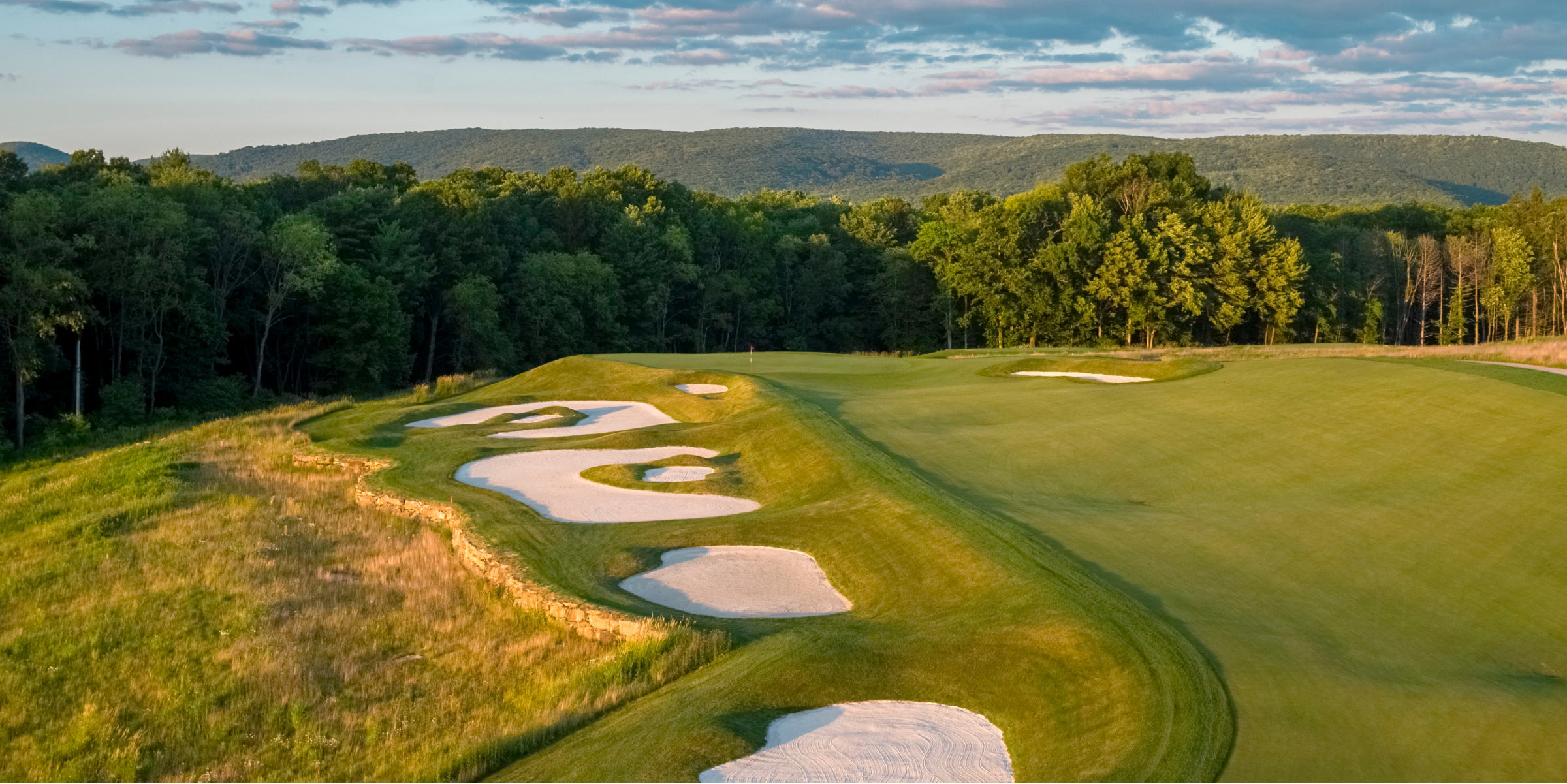 Accolades
#9 Golfer's Choice: "Best Golf Courses in PA" – GolfPass 2023

#5 "Best Courses You Can Play: Pennsylvania" – Golfweek 2022

Editor's Choice "Best Golf Resorts in the Mid-Atlantic" – Golf Digest 2022

#5 "Best Courses You Can Play: Pennsylvania" – Golfweek 2021

Editor's Choice "Best Golf Resorts in the Mid-Atlantic" – Golf Digest 2021

#178 "Best 2021: Top 200 Resort Golf Courses in America" – Golfweek 2021

"Best New Golf Course" Honorable Mention – Golfweek 2017
#9 Golfer's Choice: "Best Golf Courses in PA" – GolfPass 2023

#5 "Best Courses You Can Play: Pennsylvania" – Golfweek 2022

Editor's Choice "Best Golf Resorts in the Mid-Atlantic" – Golf Digest 2022

#5 "Best Courses You Can Play: Pennsylvania" – Golfweek 2021
Editor's Choice "Best Golf Resorts in the Mid-Atlantic" – Golf Digest 2021

#178 "Best 2021: Top 200 Resort Golf Courses in America" – Golfweek 2021

"Best New Golf Course" Honorable Mention – Golfweek 2017