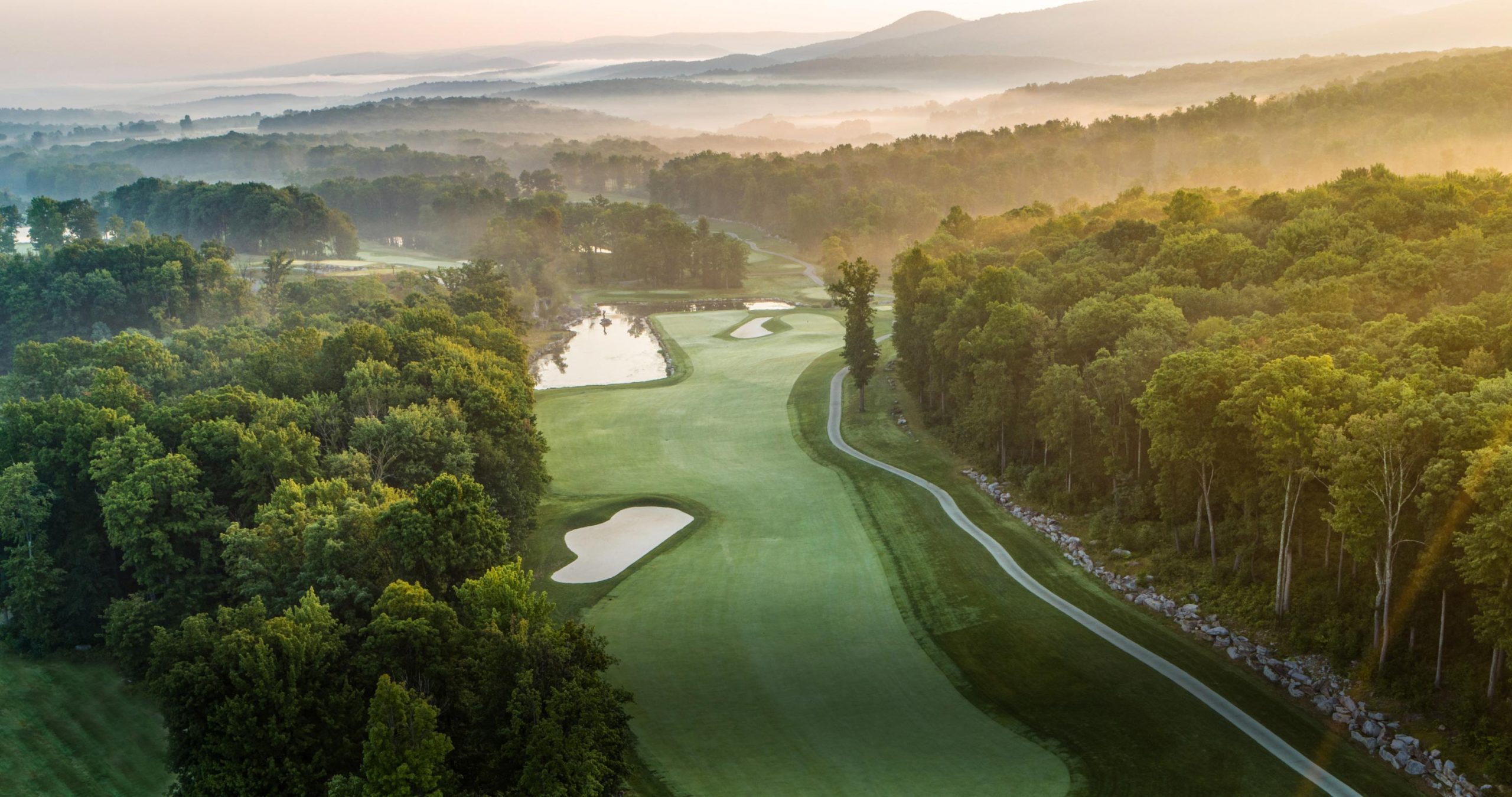 Mystic Rock
Your golf dreams come true at Nemacolin's first Pete Dye-designed golf course.
Bringing the Dream to Life
Mystic Rock, the dream of Nemacolin's founder, Joseph Hardy, brought to life by prominent designer Pete Dye, is one of the country's finest golf courses. Perched atop the Pennsylvania Allegheny Mountains, the 7,526-yard Mystic Rock spans acres of the scenic Laurel Highlands, offering players championship-level golf in a spectacular setting.

Nemacolin and Golf Architect Tim Liddy partnered with Pete Dye — before Dye's passing — with designs for an impressive and extensive bunker renovation to Mystic Rock, which was completed this past July. The transformation to upgrade the bunkers, playing surfaces, and tee boxes solidifies Mystic Rock as one of the premier mountain courses in the country.
Closed for aerification:

March 18-27, 2024

August 23-September 2, 2024

A par-72 course layout with a rating of 77 and slope of 149 from the tee, one of the highest ratings in the country.

Host of PGA Tour 84 Lumber Classic

Independent play is reserved for those 18 years or older; minors may play if accompanied by an adult

Nemacolin reserves the right to pair groups to maximize foursomes on the course

Open to overnight guests and all-access members

On-the-course dress code: Proper casual golf attire is requested; soft spikes only, please. Denim is discouraged on the courses and in the Golf Academy, but non-distressed denim is acceptable elsewhere around the resort.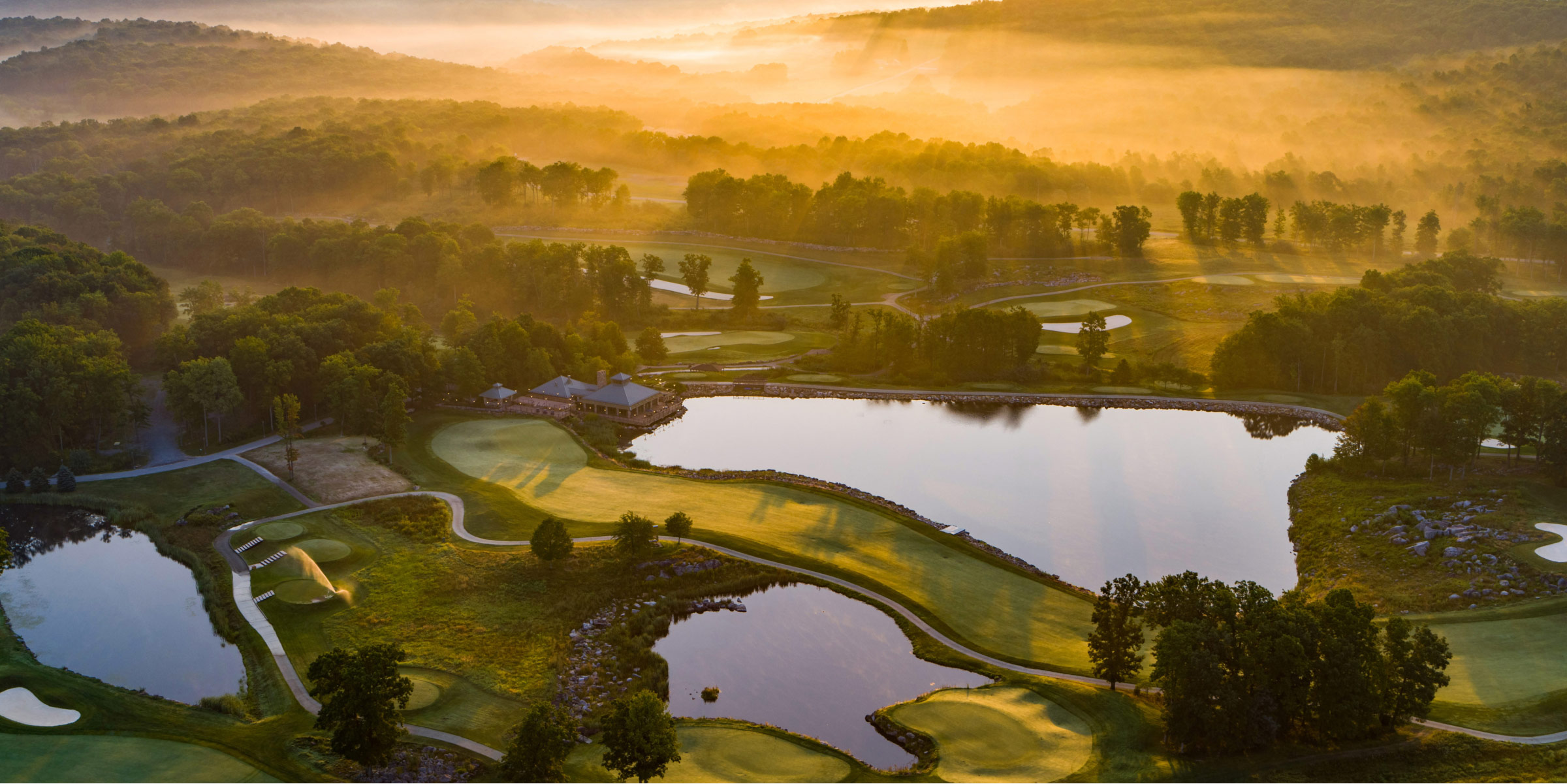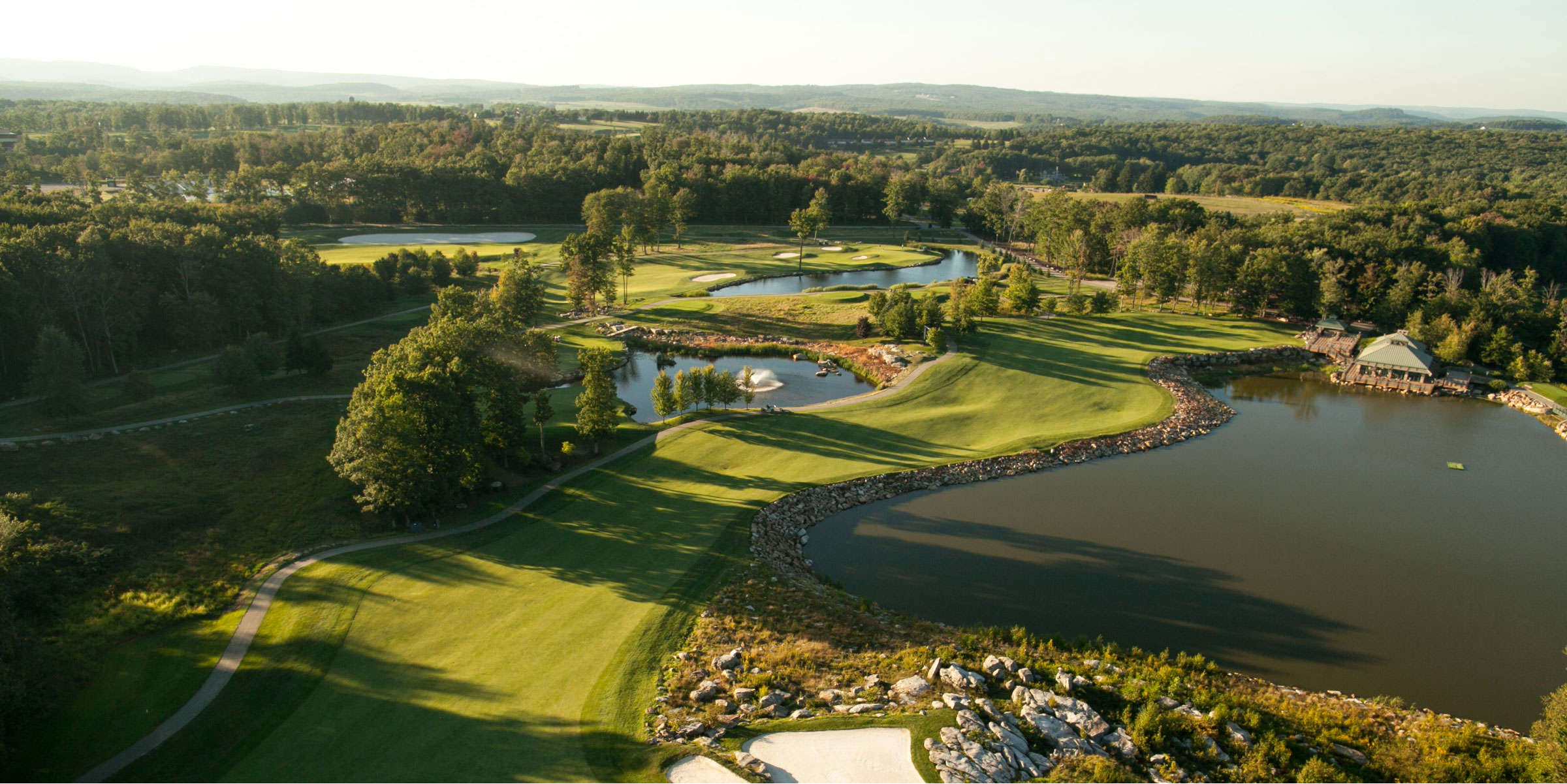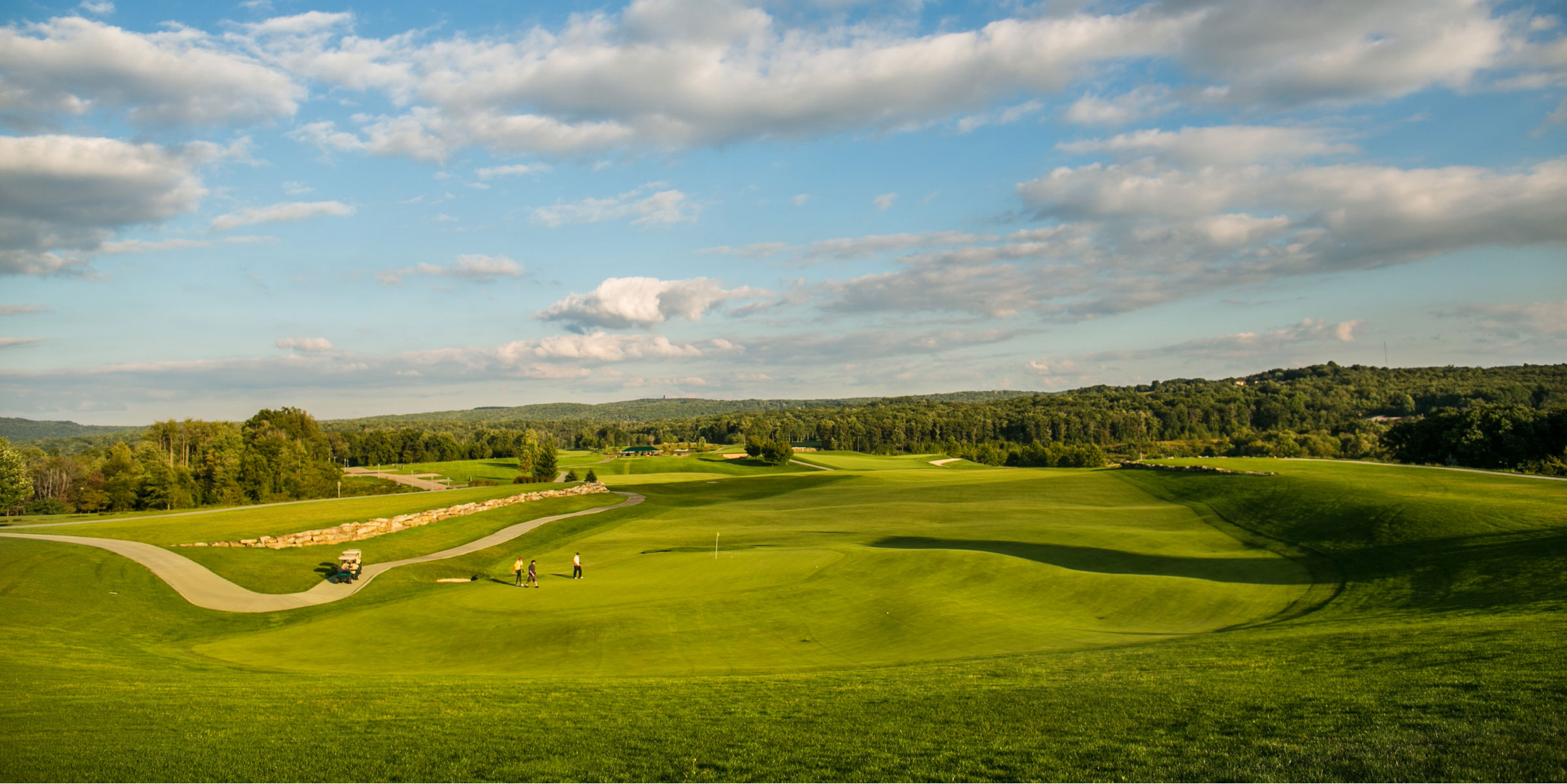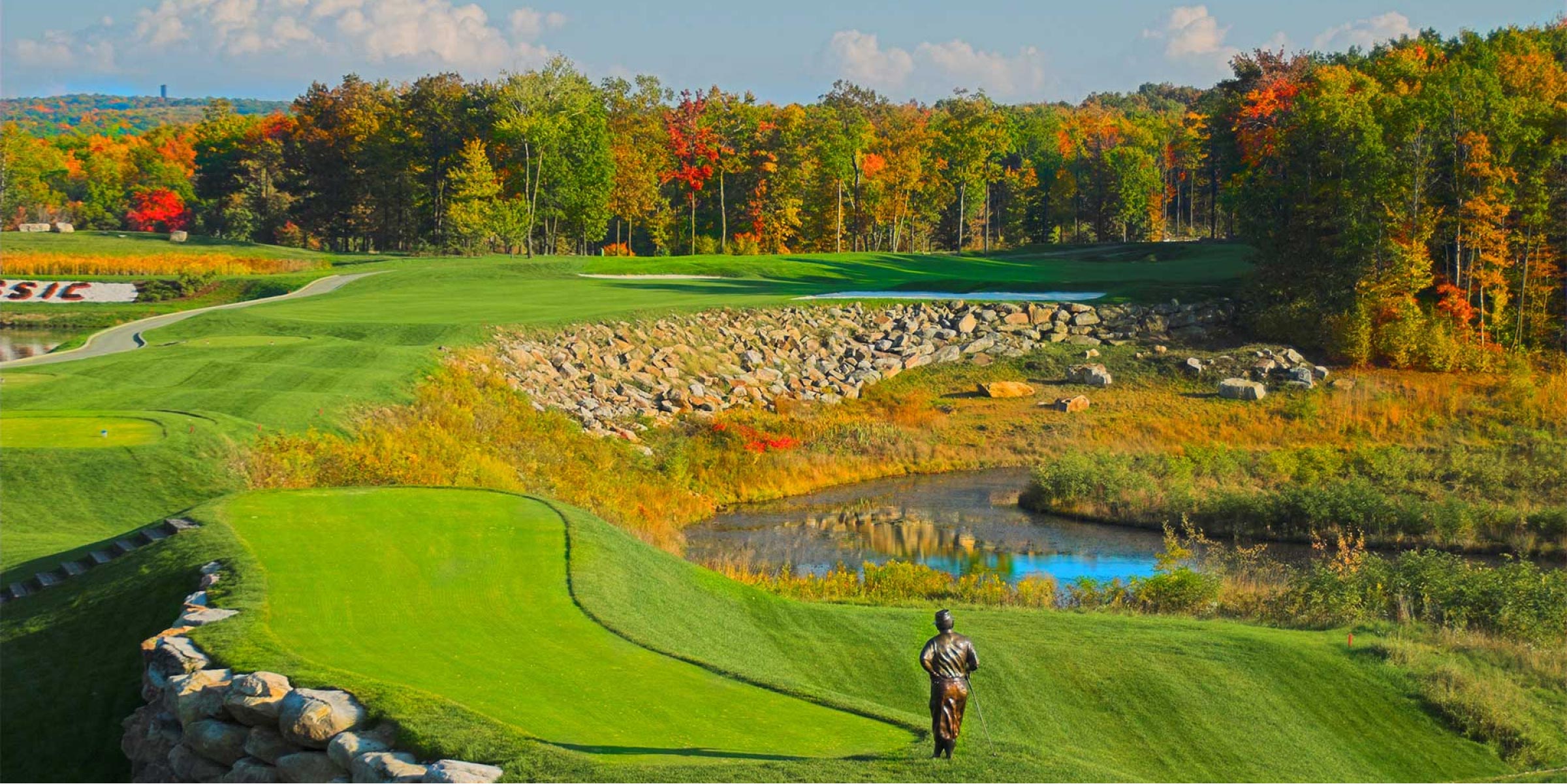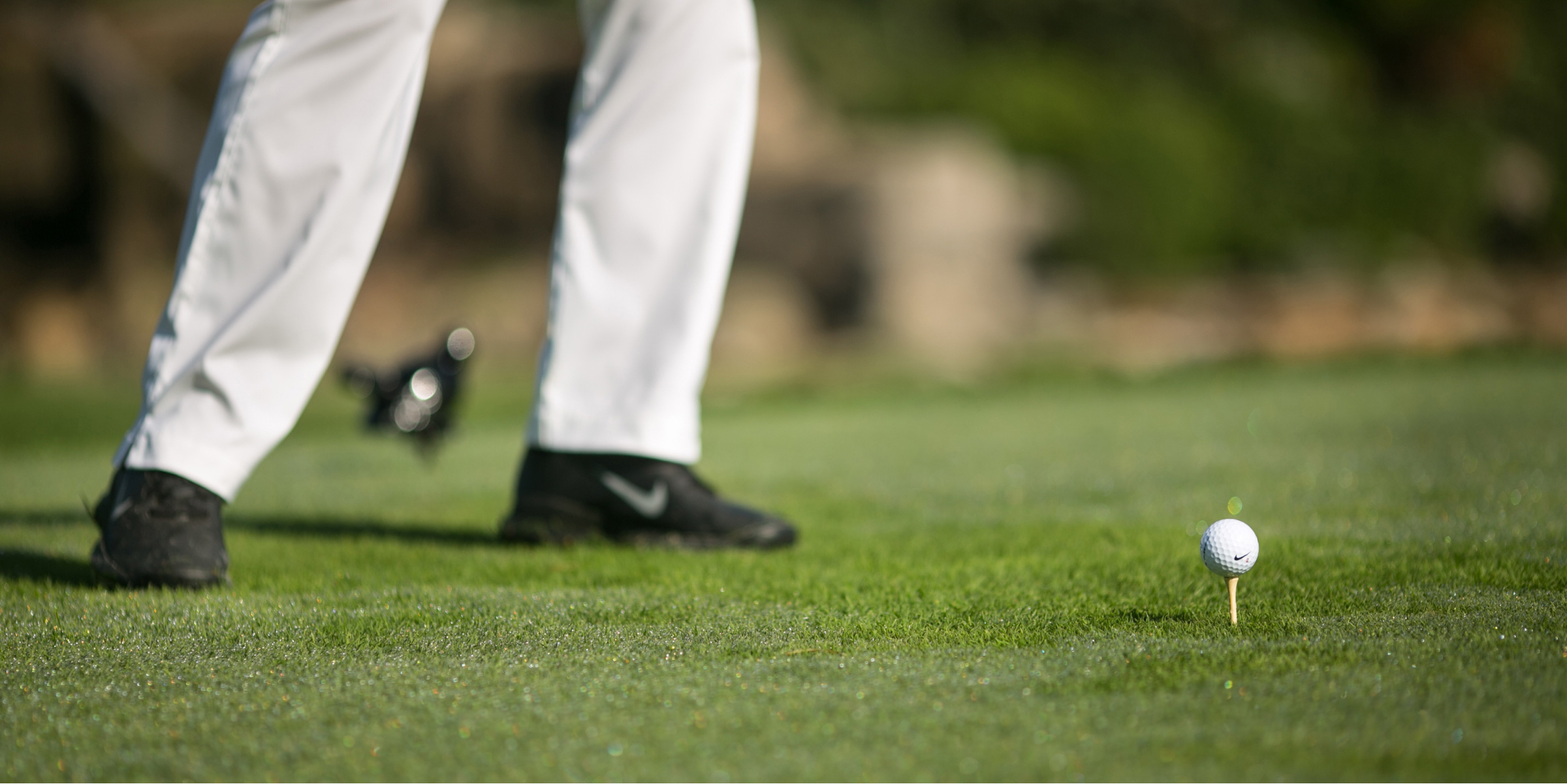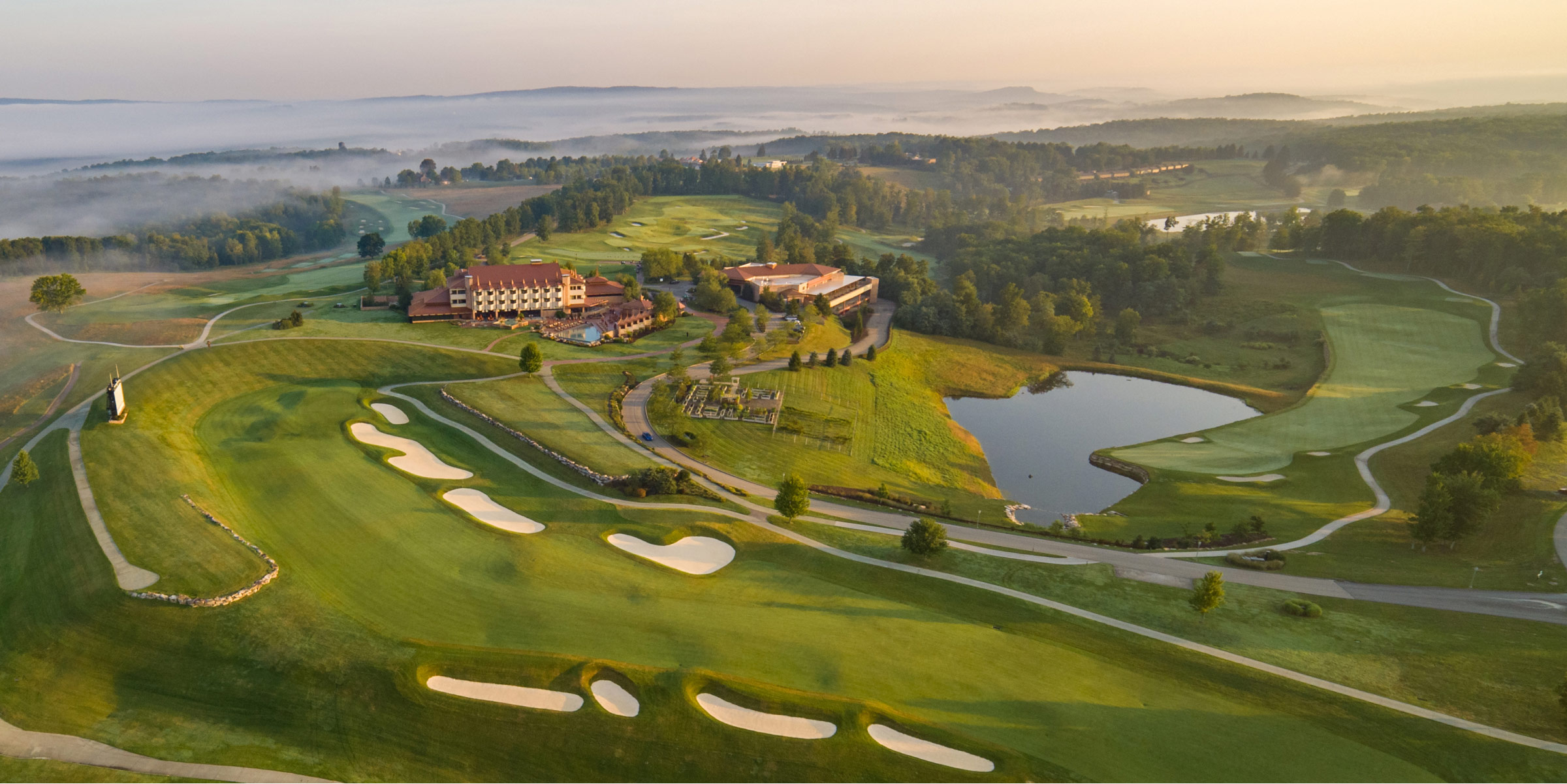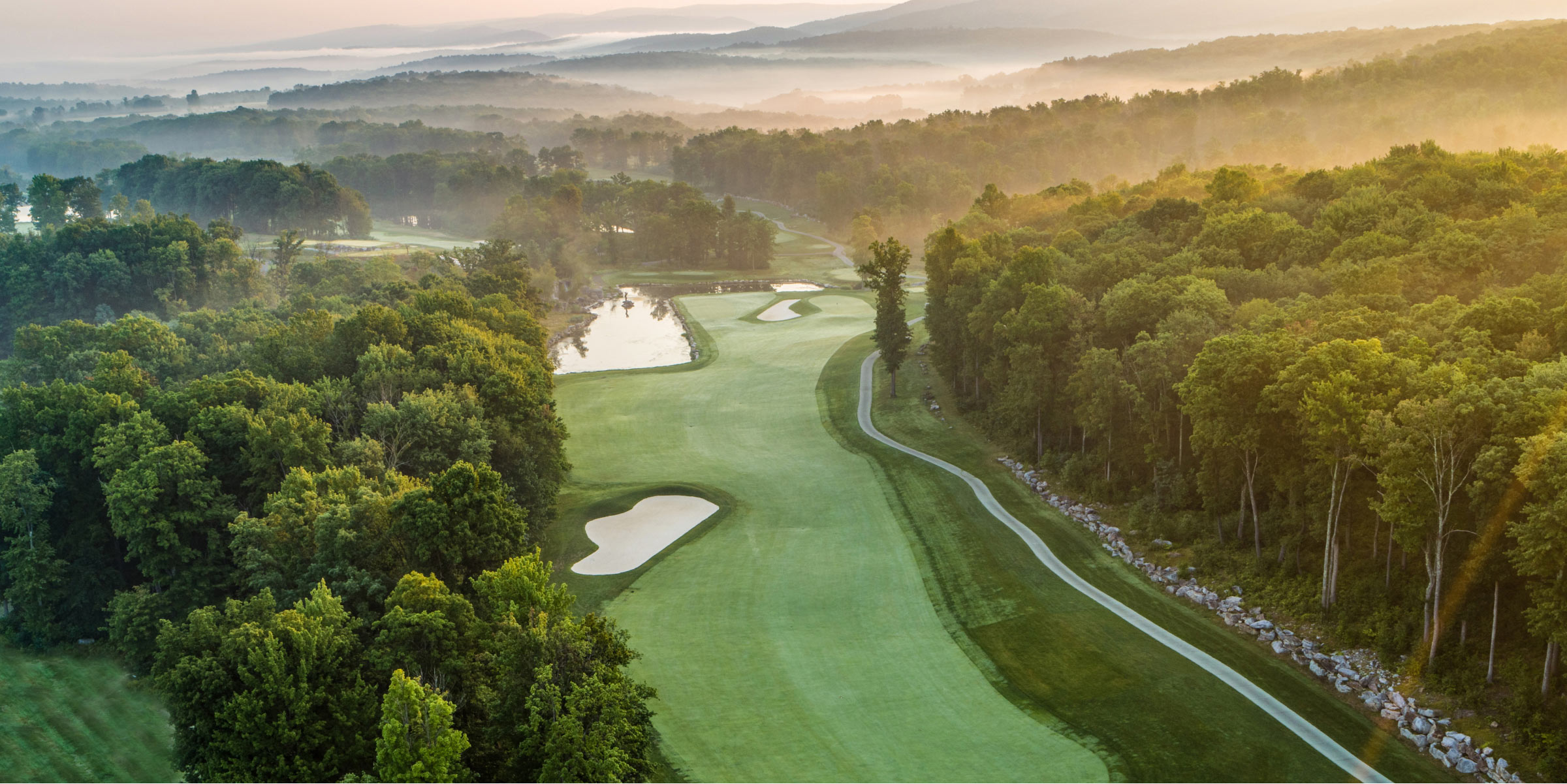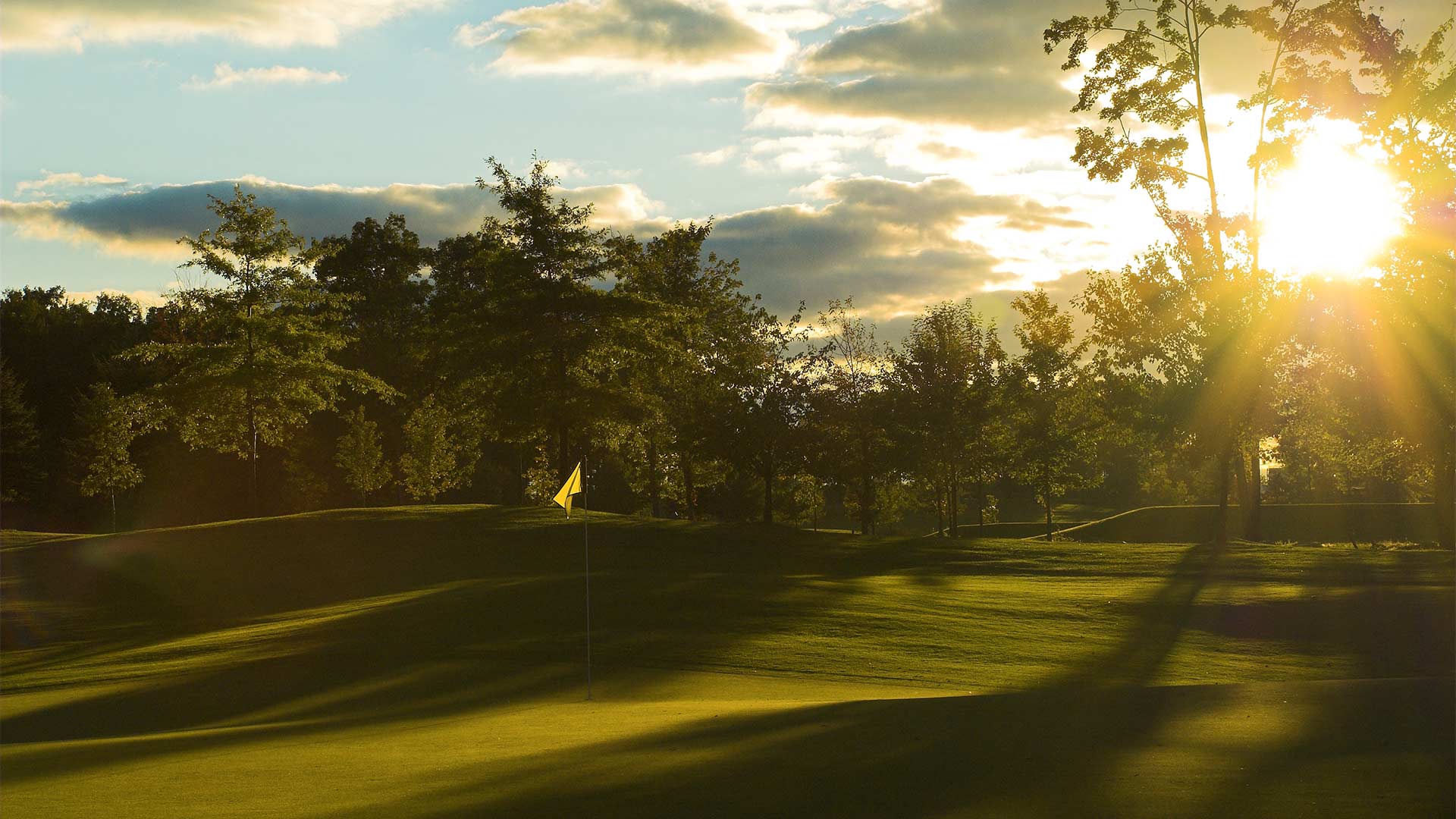 Accolades
#8 Golfer's Choice: "Best Golf Courses in PA" – GolfPass 2023

#1 "Best Courses You Can Play: Pennsylvania" – Golfweek 2022

Editor's Choice "Best Golf Resorts in the Mid-Atlantic" – Golf Digest 2022

#1 "Best Courses You Can Play: Pennsylvania" – Golfweek 2021

Editor's Choice "Best Golf Resorts in the Mid-Atlantic" – Golf Digest 2021

#16 "Best Golf Courses in Pennsylvania" – Golf Digest 2021

#40 "Best Resort Golf Courses" – Golfweek 2021

#88 "Best 2021: Top 200 Resort Golf Courses in America" – Golfweek 2021

#9 "Top 50 Casino Courses" – Golfweek 2020

#22 "American's Top 50 Courses for Women" – Golf Digest
#8 Golfer's Choice: "Best Golf Courses in PA" – GolfPass 2023

#1 "Best Courses You Can Play: Pennsylvania" – Golfweek 2022

Editor's Choice "Best Golf Resorts in the Mid-Atlantic" – Golf Digest 2022

#1 "Best Courses You Can Play: Pennsylvania" – Golfweek 2021

Editor's Choice "Best Golf Resorts in the Mid-Atlantic" – Golf Digest 2021
#16 "Best Golf Courses in Pennsylvania" – Golf Digest 2021

#40 "Best Resort Golf Courses" – Golfweek 2021

#88 "Best 2021: Top 200 Resort Golf Courses in America" – Golfweek 2021

#9 "Top 50 Casino Courses" – Golfweek 2020

#22 "American's Top 50 Courses for Women" – Golf Digest