Sustainability
"At Nemacolin, we are committed to the sustainability of our incredible associates, preserving the rich history and culture of the surrounding communities, and protecting the breathtaking beauty of the Laurel Highlands."
-Director of Sustainability Bret Campbell
At Nemacolin, we consider ourselves stewards of our beautiful home here in the Laurel Highlands.
We are committed to launching sustainability initiatives to minimize our environmental impact and ensure a green, glorious future in these mountains and beyond.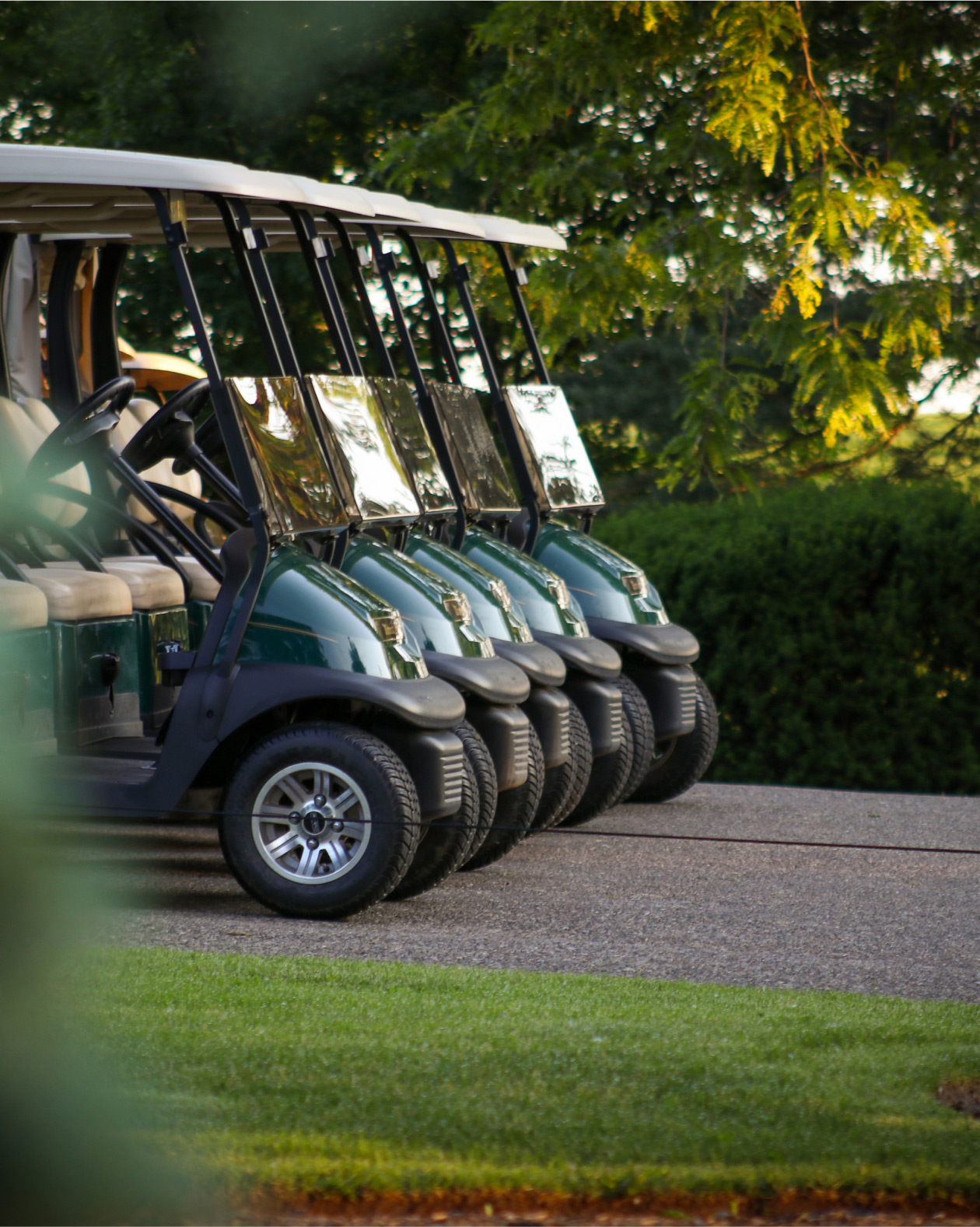 Energy Efficiency
Our energy conservation efforts reduce the resort's carbon footprint and support our local green economy.
In the summer of 2023, a 138.8kW photovoltaic solar array of 308 panels was installed on the roof of The Chateau. This array generates 163.7MWh of energy output, providing enough renewable electricity to power 15 homes a year.

Our entire golf cart fleet has been converted to electric vehicles with the most efficient battery technology on the market.

Zero-emission bicycles and electric bicycles are available to all guests for complimentary use.

100% of used oil is collected, filtered, and processed into biofuel to heat the Mystic Garden Greenhouse.

All lights across the property are being converted to use LED bulbs or a high-efficiency equivalent.

All timber harvested on the property is used for firewood at fireplaces and firepits across the resort.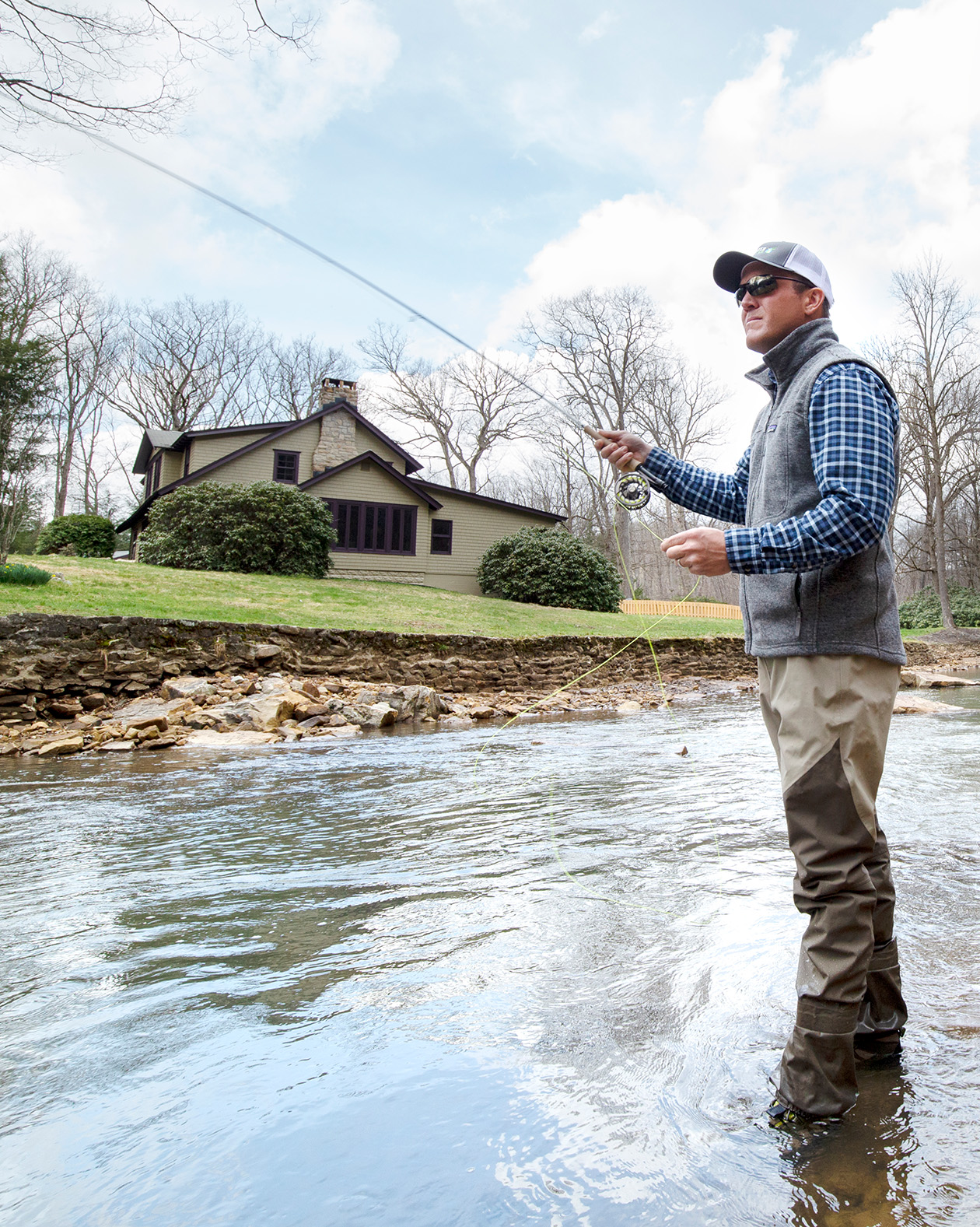 Resource Conservation
At Nemacolin, nothing is wasted. We are committed to recycling and repurposing resources wherever possible.
Partnering with

Clearwater Restoration

, Nemacolin commissioned sections of Meadow Run and Beaver Creek to be redesigned and rebuilt to provide a natural and sustainable environment for trout, impacting the upstream and downstream fishery capabilities, and providing extraordinary catch-and-release fly-fishing experiences for anglers.

Forty percent of all water used at Nemacolin is sourced from wells on the property. One hundred percent of water is treated on the property.

Nemacolin-branded PATH bottles are being introduced at the resort. Refilling stations will eliminate the need for single-use bottles.

All partially-used liquid soap and bar soaps are donated to the

Clean the World

organization where they are reformed into new soap for impoverished areas.

All depreciated, non-salvageable electronics are properly recycled so their rare elements can be salvaged instead of winding up in a landfill. This protects customer data and vulnerable ecosystems.

All depreciated, salvageable items are upcycled through employee sales or donated to charitable organizations. Proceeds from items sold through employee sales go to the Associate Assistance Fund for sudden hardships endured by team members of the resort.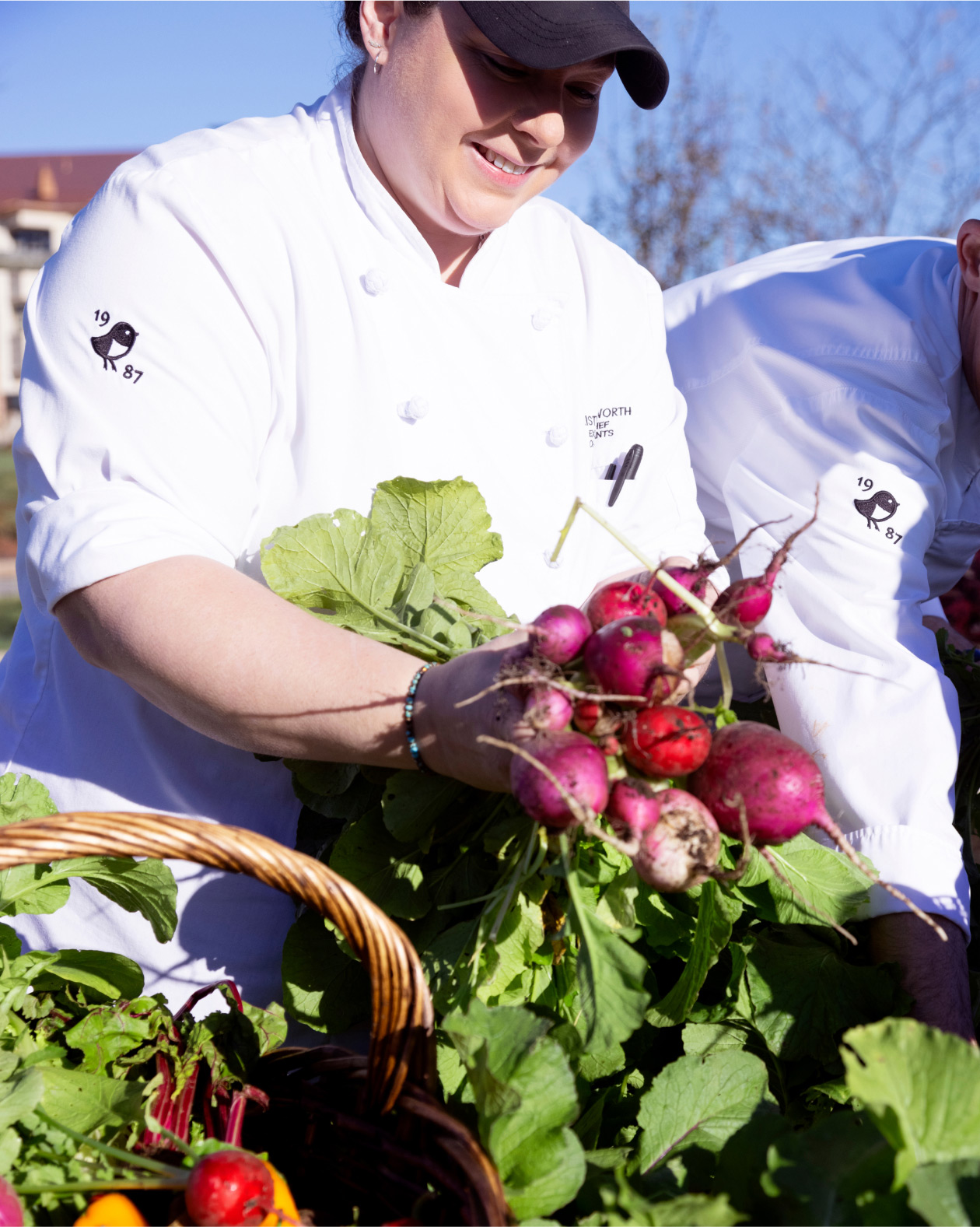 Culinary Initiatives
Nemacolin's award-winning restaurants celebrate farm-to-table practices that improve the flavor, healthfulness, and sustainability of our menus.
Our Project Nemaculture initiative uses hydroponic techniques to grow produce and herbs in our own greenhouses. These organic ingredients are used in dining locations across the resort and in select spa treatments.

Our dining locations also source local produce from organic farms in the area, minimizing the environmental impact of transportation and supporting the community.

In an effort to decrease the use of single-use plastics, all food-to-go boxes and takeaway cutlery at Nemacolin's restaurants, associate dining facilities, and The Market are now 100% biodegradable, plant-based, and compostable. Recycled paper napkins and plant-based straws are also in use at associate dining facilities.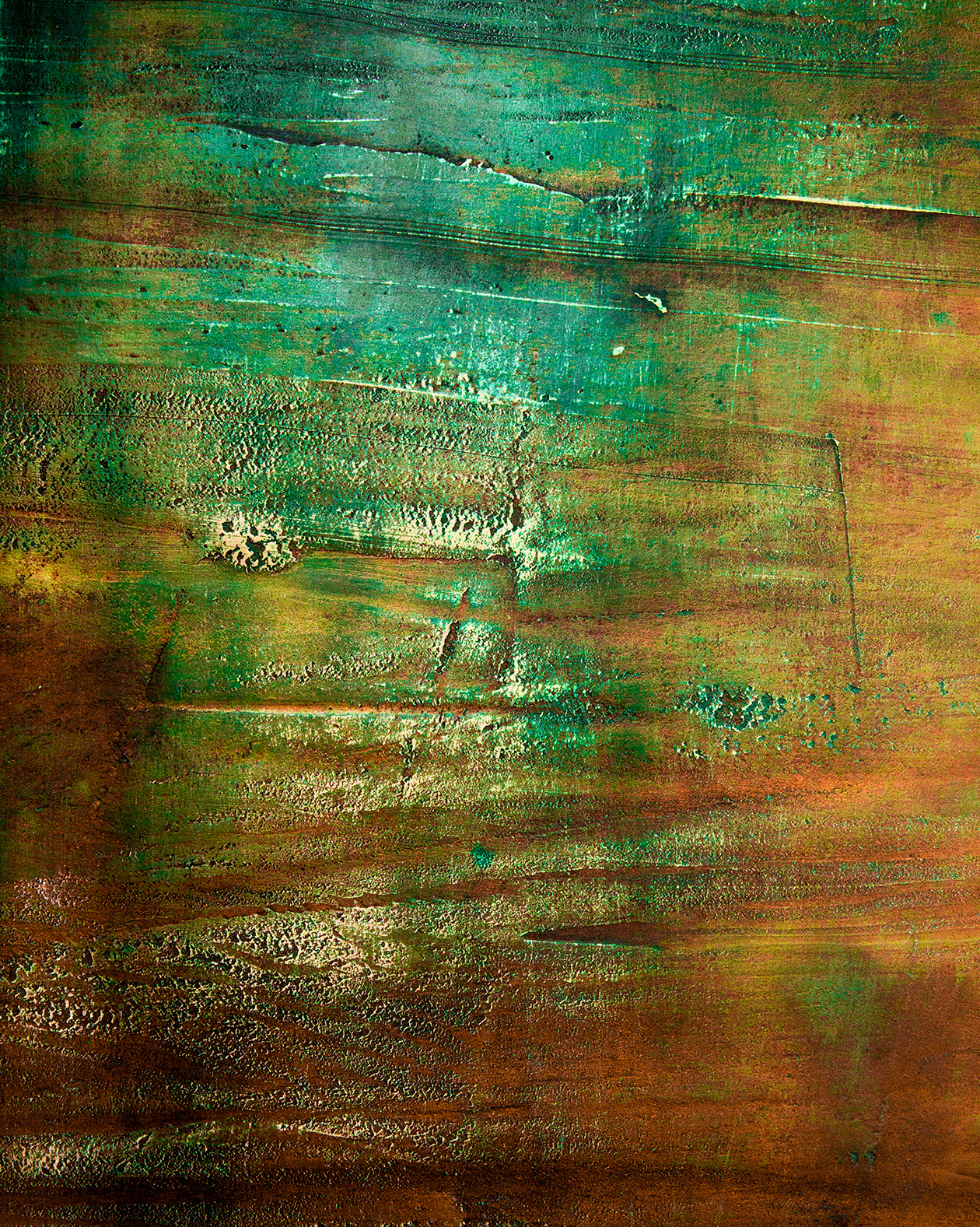 Health & Wellness Initiatives
The Woodlands Spa and Salon sources the finest products and ingredients from all over the world with a mission of sustainability, purity, and effectiveness.
Partnered Brands include:

Zents is an organic, cruelty-free clean body care line, derived from ingredients grown on a Demeter-certified biodynamic farm. Services include Bespoke Manicure, Bespoke Pedicure, Age-Defying Probiotic Massage, CBD Massage, and Ultimate Zen.

VOYA, a B-Corp, 100% organic line, VOYA skin and body products contain extracts of wild seaweed which is sustainably hand-harvested from the cleanest waters off the Atlantic coast of Ireland. Spa and Holistic Healing Center Services: Detox Foot Soak, Lazy Days Detox Seaweed Bath, Organic Seaweed Wrap, Hydrating Scrub, Spiced Mud Wrap, and Prenatal Services.

Ancient Healing Oils, locally sourced a few miles away in Friendsville, Maryland, is a family-owned business that offers hand-made organic avocado oil, coconut oil, and essential oils used in many of our massage sessions including the Woodlands and Mystical massages.

FarmHouse Fresh products are all made in the USA using up to 100% natural ingredients, full of potent botanicals grown fresh on their farm. As a cruelty-free and carbon-neutral company with a focus on sustainability and giving back, each sale routes proceeds benefiting their animal sanctuary in Texas. Services: Seasonal services and Woodlands Manicure and Pedicure treatments

Natura Bisse, a family-owned and independent company, is committed to satisfying today's needs without compromising the future by balancing economic growth, environmental care, and social well-being. Services: Woodlands Facial, Mystic Facial, and Diamond Decadence facial