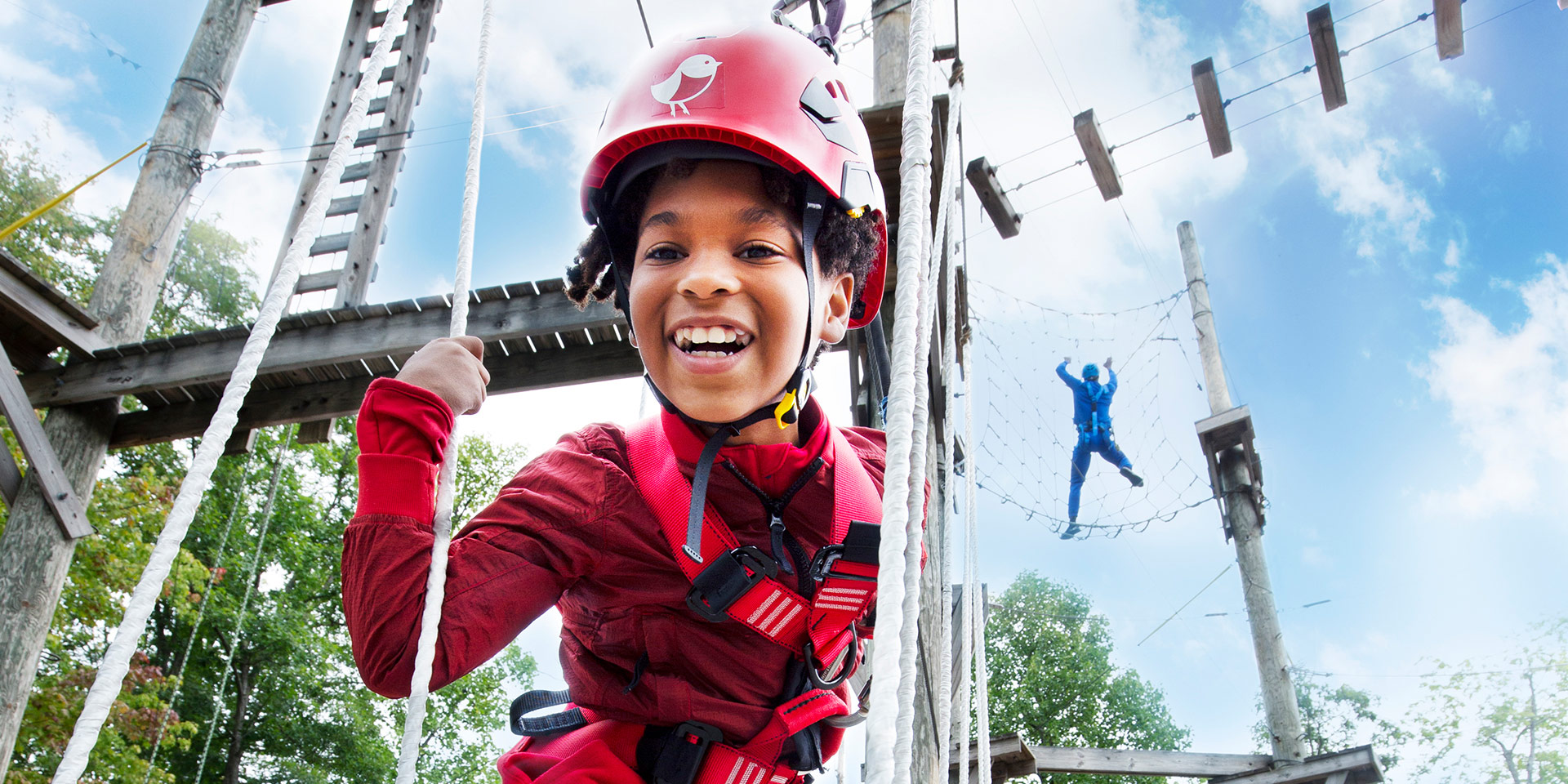 Ropes Courses
Explore our ropes courses, which offer thrills for all.
Canopy Tour
Climb through the trees in flight with our 40' off the ground ropes course. The canopy tour offers adventurous climbers exciting elements to explore like the Burma Bridge, stationary log, swinging log, and also includes a trip down the The Zipline.
Closed for the season

24 hour advanced reservations required

$143 per person

Available to resort guests and members

Group sizes will be limited to 10 guests

Minimum height requirement is 4'4"

Minimum weight is 70lbs and maximum weight is 250lbs for the zipline, though these are subject to change based on weather conditions and usage

The course takes approximately 45 minutes to complete

Ask our team of Adventure Center Associates for more details
Little Tykes Ropes Course
Big adventures for your little ones. This small-scale ropes course includes three obstacles and 120' zip line.
Closed for the season

24 hour advanced reservations required

$35 per child and includes two trips through the course

Available to resort guests and members

Groups will be limited to 10 children at a time

Available for children 4-8 years old

Maximum weight for the course 200lbs