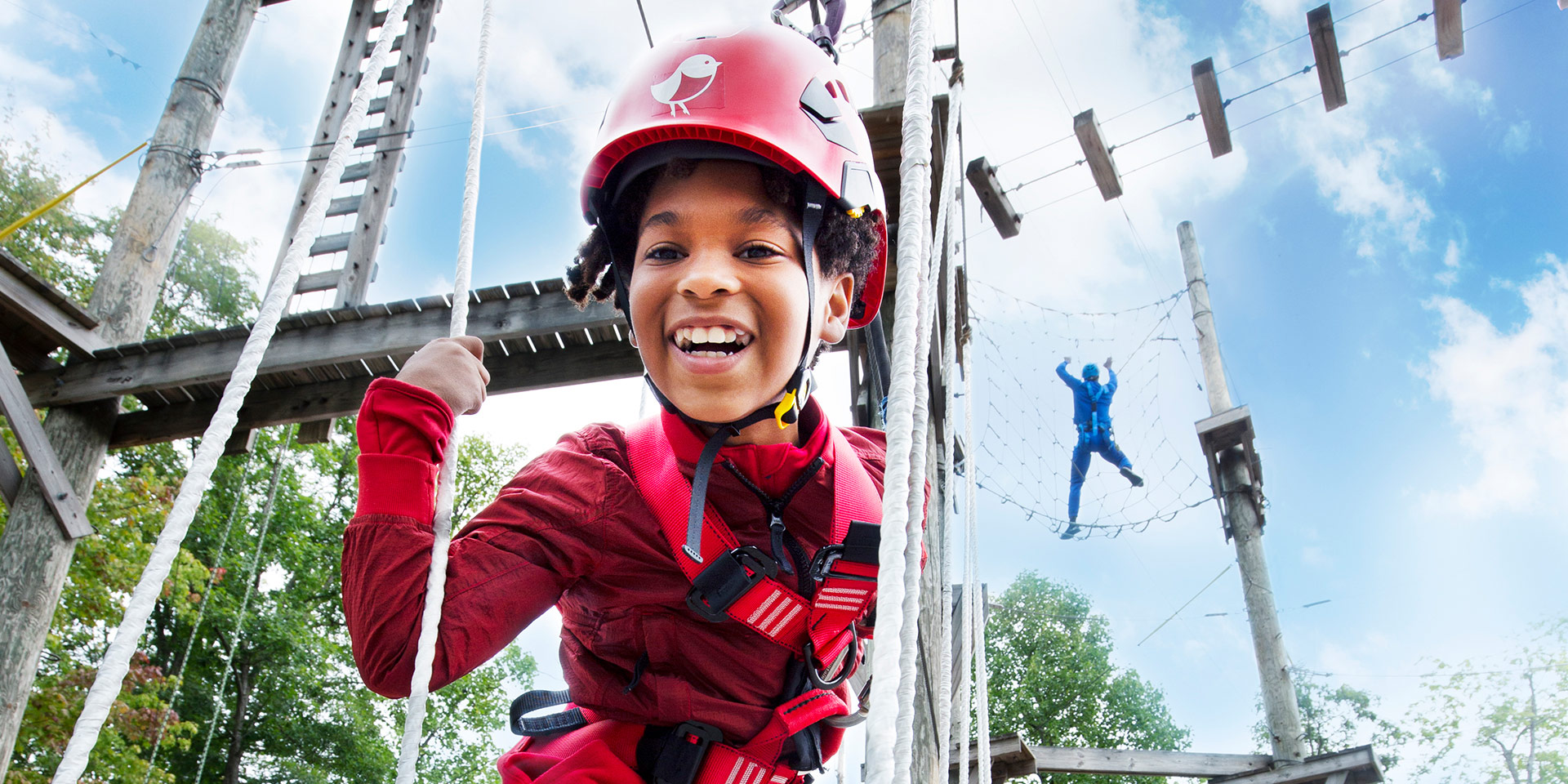 Little Tykes Ropes Course
Not to be left out from the monkeying around fun at the ropes courses, your little tykes ages 3-8 can have their own version of fun on a separate level below the High Ropes Challenge Course. The Little Tykes Ropes Course is for those not yet big enough to climb the upper levels, yet it still provides them with a maximized climbing and an adventurous experience.

Built below the first level and just a short distance above the ground, parents can be nearby or let their little adventurers go at it on their own on the nine new and exciting elements designed just for kids. There's a special pass-through belay system that simplifies kids moving in one direction while maximizing safety, ensuring that kids are clipped in from their designated entry all the way to their designated exit.
$50 per half hour, per person; includes taxes & gratuity

Includes 30 minutes of training and free roaming on the kids course

A notice of 24 hours is required for any cancellation of your reservation or 100% of the fee will be charged. Cancellations within 24 hours or no-shows will be charged the full price.

Advance reservations required

Minimum height requirement is 3′

Maximum height is 4'7

Available to overnight guests and members