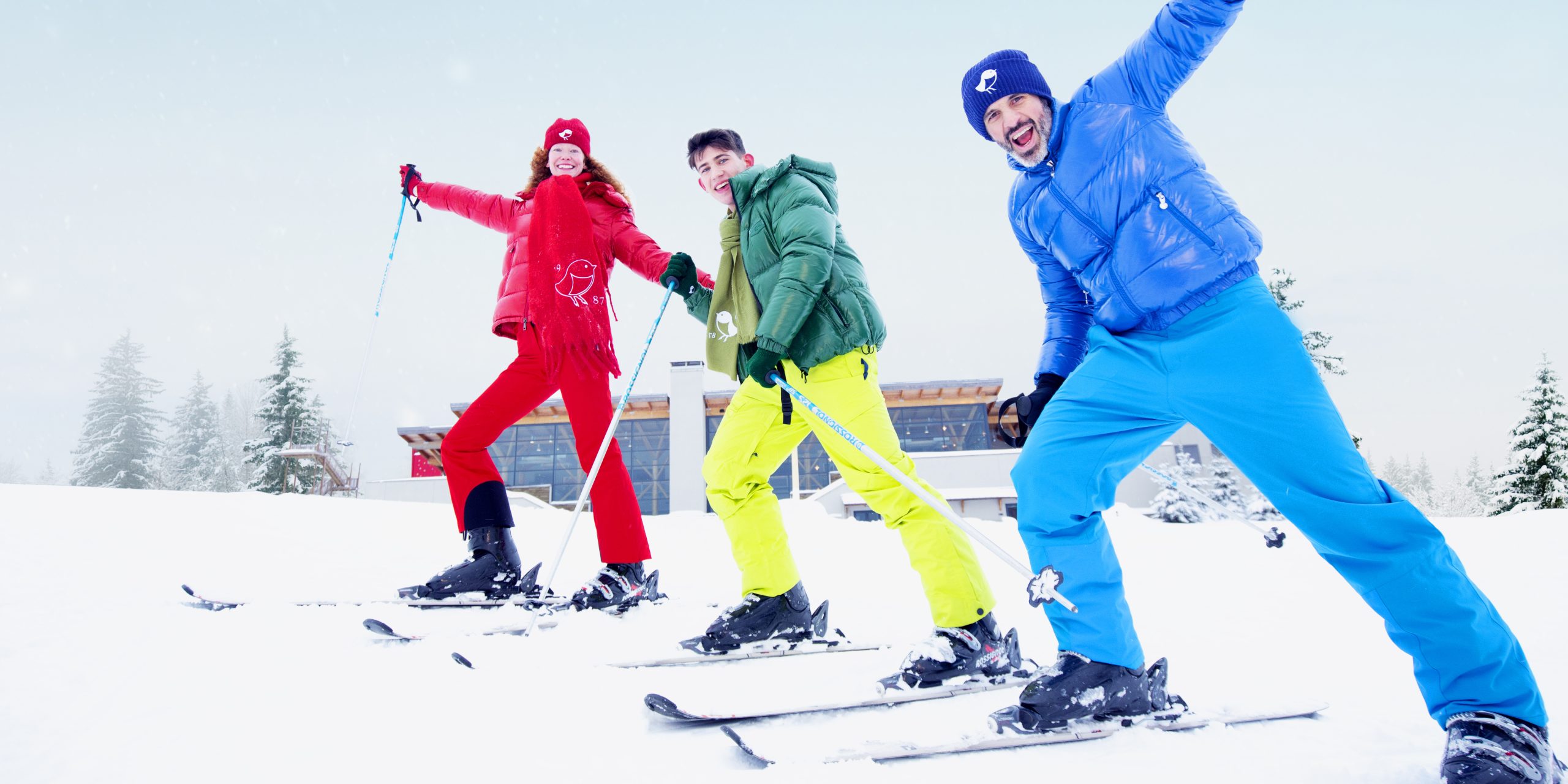 Skiing & Snow Sports
With 25 acres of downhill skiing and snowboarding on 6 slopes ranging in difficulty from beginner to expert, skiing at The Peak offers snowy fun for all experience levels. Skiing and winter experiences will be open at The Peak through March 12, 2023 (weather permitting). After-dark adventures make for great fun on the well-lit trails for nighttime skiing and snowboarding, too!

Nemacolin offers overnight guests and members a day pass, two-day pass, or three-day pass for lift tickets and rentals for all ages, welcoming adults, junior skiers, and children to our six slopes. Adults are considered anyone 12 & over and junior skiers are aged 6-11.

Closed for the Season

Day tickets are available exclusively to overnight resort guests and members

Lift ticket, 1-day pass: $50 adult, $40 junior

Lift ticket, 2-day pass: $85 adult, $70 junior

Lift ticket, 3-day pass: $120 adult, $100 junior

Rental skis, boots & poles: $40 adult, $30 junior

Rental park skis, boots & poles: $45 adult, $35 junior

Rental snowboard & boots: $40 adult, $30 junior

Rental helmet: $13

A notice of 24 hours is required for any cancellation of your reservation or 100% of the fee will be charged. Cancellations within 24 hours or no-shows will be charged the full price

Ski tickets are available to overnight guests and members
Private Lessons
Closed for the Season

One-hour private lesson: $130 per lesson + $50 for each additional person

Two-hour private lesson: $230 per lesson + $50 for each additional person

A notice of 24 hours is required for any cancellation of your reservation or 100% of the fee will be charged. Cancellations within 24 hours or no-shows will be charged the full price.

Prices include tax & gratuity for the instructor

Lift tickets and rentals are not included with private lessons

Maximum of three people per private lesson

24-hour-advance reservation required

Available to overnight guests and members
Closed for the Season

One-hour private lesson: $130 per lesson + $50 for each additional person

Two-hour private lesson: $230 per lesson + $50 for each additional person

A notice of 24 hours is required for any cancellation of your reservation or 100% of the fee will be charged. Cancellations within 24 hours or no-shows will be charged the full price.

Prices include tax & gratuity for the instructor
Lift tickets and rentals are not included with private lessons

Maximum of three people per private lesson

24-hour-advance reservation required

Available to overnight guests and members
SNO-GO
A Sno-Go is a revolutionary ski bike. The patented technology enables the motions of skiing with a lean on the "bike's" handlebars. The bike can be loaded on and off the chairlift easily.

Patented S.L.A.T. technology enables carving, stopping, and edge control

One-hour Sno-Go lesson: $130 (includes tax & gratuity) + cost of rental & lift ticket

Two hours: $60 + cost of lift ticket

Four hours: $85 + cost of lift ticket

A notice of 24 hours is required for any cancellation of your reservation or 100% of the fee will be charged. Cancellations within 24 hours or no-shows will be charged the full price.

Available to overnight guests and members
A Sno-Go is a revolutionary ski bike. The patented technology enables the motions of skiing with a lean on the "bike's" handlebars. The bike can be loaded on and off the chairlift easily.

Patented S.L.A.T. technology enables carving, stopping, and edge control

One-hour Sno-Go lesson: $130 (includes tax & gratuity) + cost of rental & lift ticket

Two hours: $60 + cost of lift ticket
Four hours: $85 + cost of lift ticket

A notice of 24 hours is required for any cancellation of your reservation or 100% of the fee will be charged. Cancellations within 24 hours or no-shows will be charged the full price.

Available to overnight guests and members
Skiskate
Skate down the mountain with Skiskate. Sometimes the best gifts come in small packages and that's certainly the case with Skiskate. These short, 17 inch long, high-tech skis offer endless fun in the snow whether you're looking to test your trick skills or simply enjoy zipping down the slopes. Welcome to a whole new mountainside adventure.

High-quality technology of cap construction and a WoodCore

Adjustable ski bindings fit your exact ski boot size

Used with ski boots

Offer Easy Edge Control

One-size fits all between the sizes of: 6-13 US / 38-47 EU

Skiskate rental: $40 adult, $33 junior, child size not available

Lift ticket required and not included in rental cost

A notice of 24 hours is required for any cancellation of your reservation or 100% of the fee will be charged. Cancellations within 24 hours or no-shows will be charged the full price.

Available to overnight guests and members
Skate down the mountain with Skiskate. Sometimes the best gifts come in small packages and that's certainly the case with Skiskate. These short, 17 inch long, high-tech skis offer endless fun in the snow whether you're looking to test your trick skills or simply enjoy zipping down the slopes. Welcome to a whole new mountainside adventure.

High-quality technology of cap construction and a WoodCore

Adjustable ski bindings fit your exact ski boot size

Used with ski boots

Offer Easy Edge Control
One-size fits all between the sizes of: 6-13 US / 38-47 EU

Skiskate rental: $40 adult, $33 junior, child size not available

Lift ticket required and not included in rental cost

A notice of 24 hours is required for any cancellation of your reservation or 100% of the fee will be charged. Cancellations within 24 hours or no-shows will be charged the full price.

Available to overnight guests and members