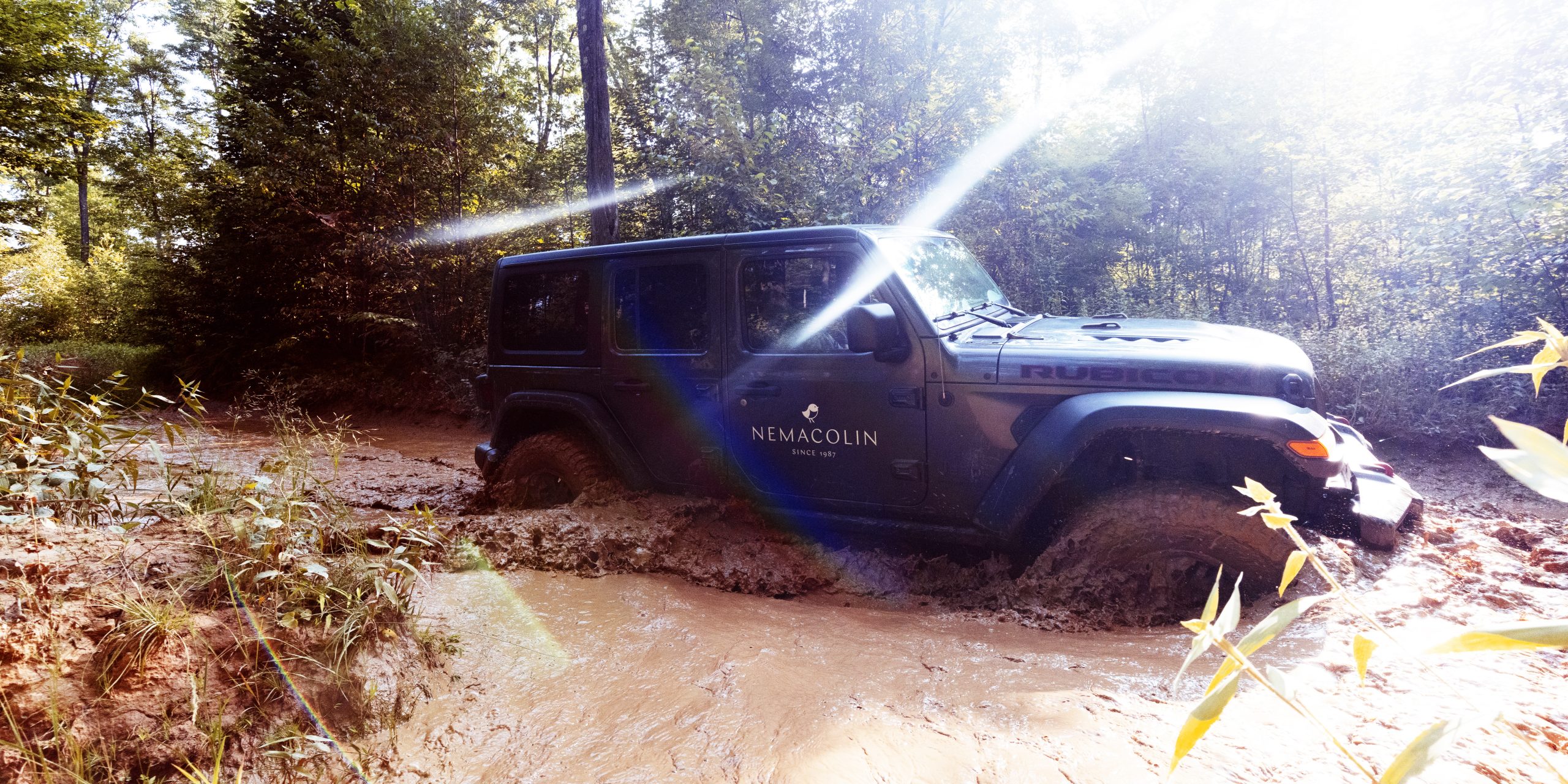 Instructional Jeep Off-Roading
Take to the trails with up to four passengers as an experienced instructor guides you through a course designed to familiarize you with the vehicle. Each passenger will have the chance to drive portions of the 20-mile trail of rugged terrain.

Driving guests must present a valid driver's license prior to their off-roading experience.
$494 per vehicle
includes tax & gratuity

A notice of 24 hours is required for any cancellation of your reservation or 100% of the fee will be charged. Cancellations within 24 hours or no-shows will be charged the full price.

Up to four people per Jeep

Small groups may be combined with other small groups

We recommend wearing comfortable clothing suitable for outdoor adventure

24-hour-advance reservation required

Available to overnight guests and members
Ride-Along Jeep Off-Roading
Enjoy all the thrills of off-roading with an experienced driver. This 30-minute trail ride begins on our rocks course before heading into the backcountry.

$130 per vehicle
includes tax & gratuity

A notice of 24 hours is required for any cancellation of your reservation or 100% of the fee will be charged. Cancellations within 24 hours or no-shows will be charged the full price.

Up to four people per Jeep

Small groups may be combined with other small groups

We recommend wearing comfortable clothing suitable for outdoor adventure

24-hour-advance reservation required

Available to overnight guests and members
Enjoy all the thrills of off-roading with an experienced driver. This 30-minute trail ride begins on our rocks course before heading into the backcountry.

$130 per vehicle
includes tax & gratuity

A notice of 24 hours is required for any cancellation of your reservation or 100% of the fee will be charged. Cancellations within 24 hours or no-shows will be charged the full price.

Up to four people per Jeep
Small groups may be combined with other small groups

We recommend wearing comfortable clothing suitable for outdoor adventure

24-hour-advance reservation required

Available to overnight guests and members