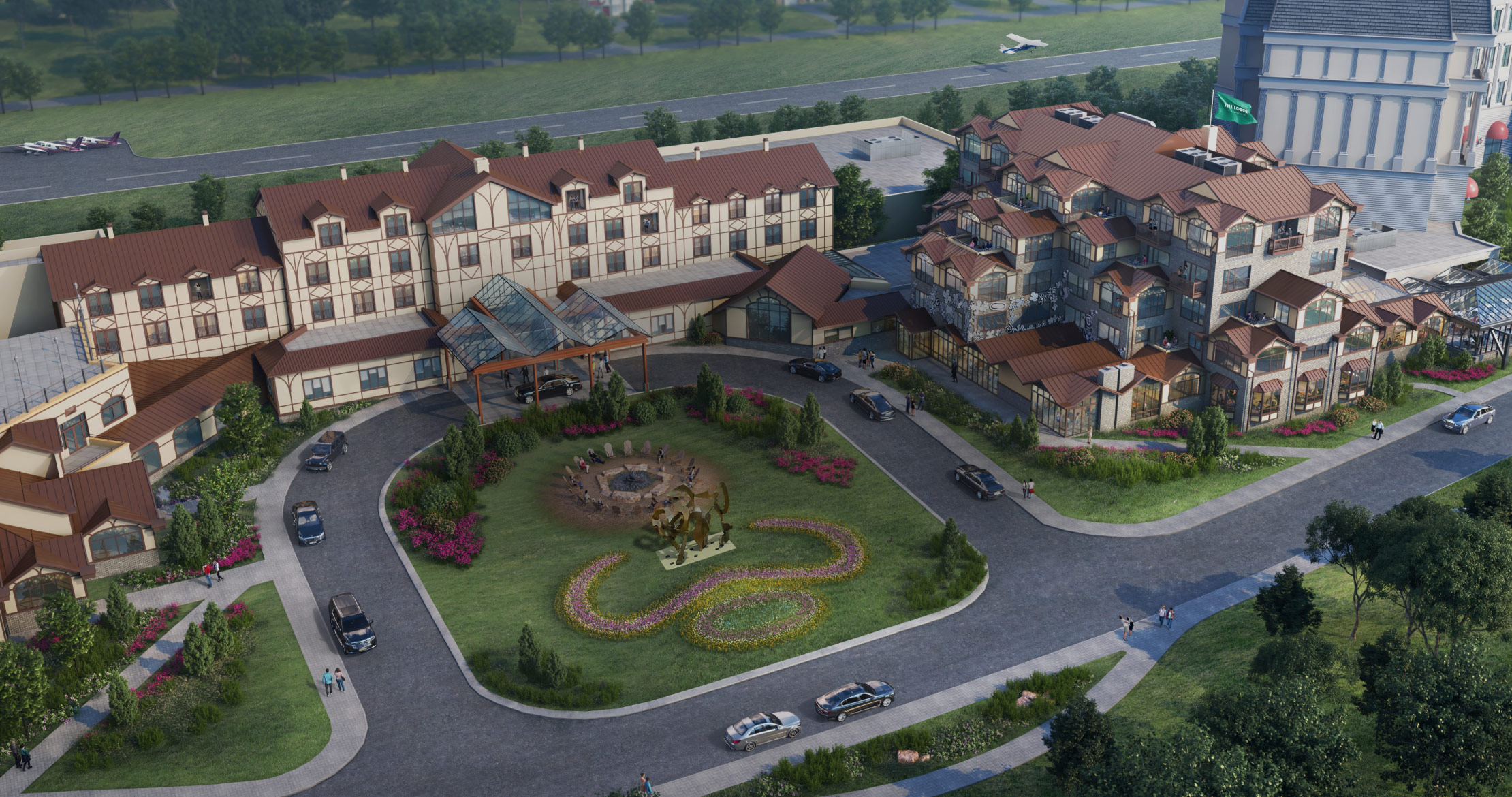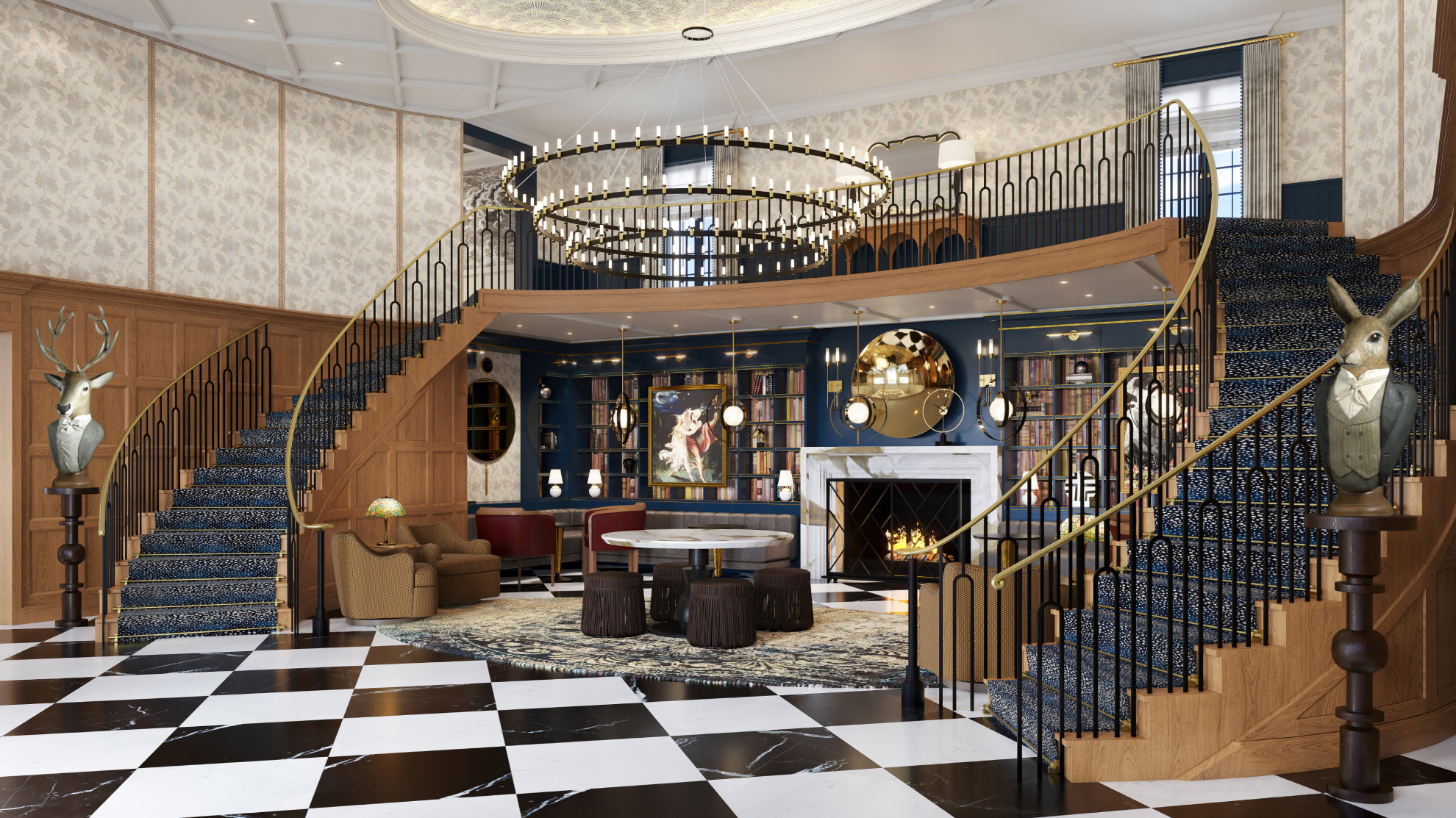 Something Grand Is Coming
The Grand Lodge is being reimagined like never before. You won't believe your eyes when it reopens in August 2023.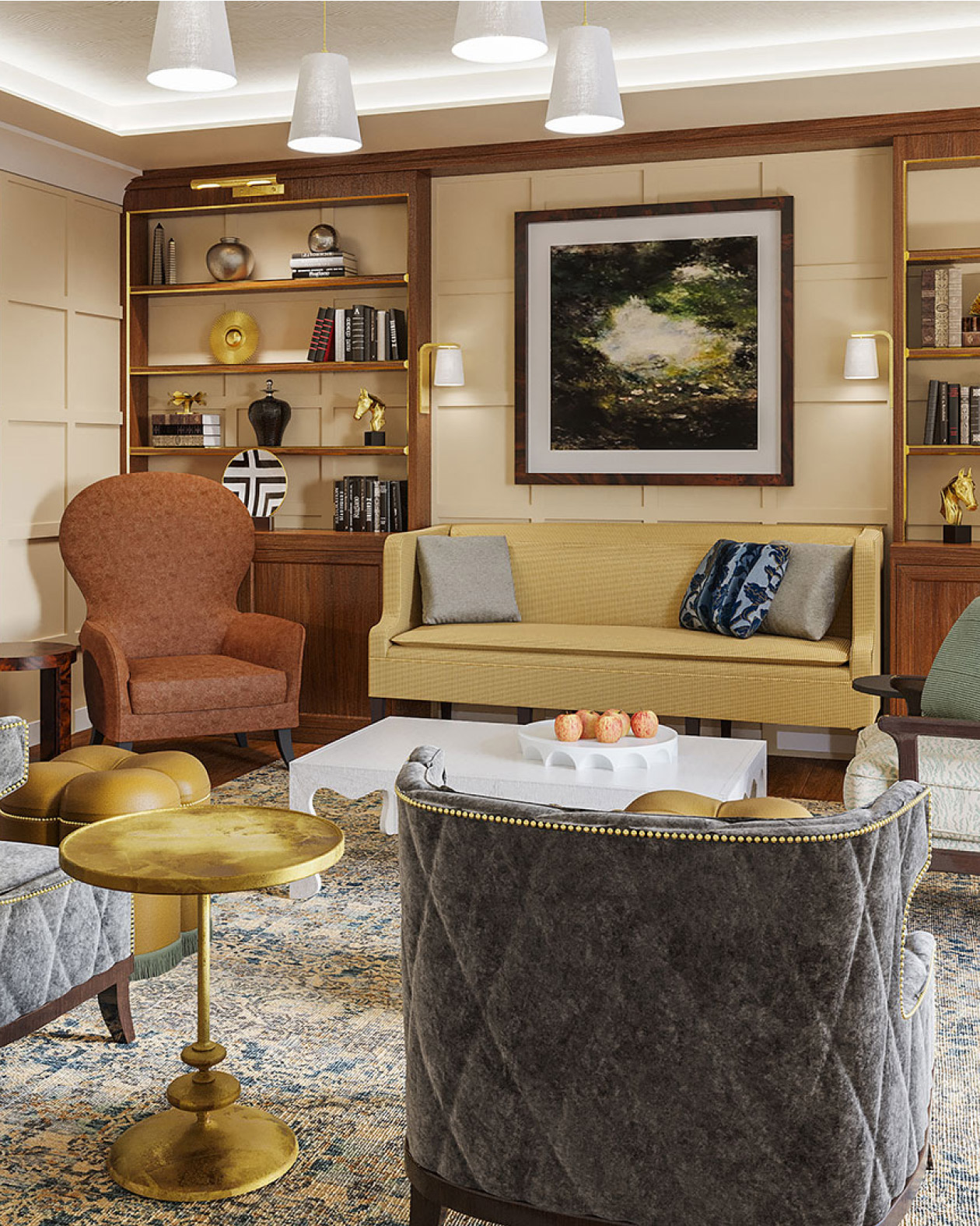 A Magical Transformation
Like a caterpillar turning into a butterfly, transformation is a beautiful occurrence. The Grand Lodge at Nemacolin is being reimagined to elevate a worldwide measure of luxury.
A larger porte cochère, expansive glass, and a fully accessible entrance will welcome guests.

The lobby will be transformed into a grand space featuring a split staircase, fireplace, sumptuous furnishings, and upscale decor infused with the magical Nemacolin touch.

The Grand Lodge will deliver elevated, distinctive, design-driven color palettes that embody the resort's whimsical and woodsy charm.

The Grand Lodge will offer suites with a Juliet or walk-out balcony opening to reveal the beautiful Nemacolin grounds.

Guests will enjoy all-new luxury in-room services, along with butlers to cater to their every need.
Flavors in Motion
Dining options at The Grand Lodge will be bigger, better, and more delicious than ever before. In the meantime, accommodations have been made to ensure that all your cravings are still satisfied.
New Dine & Drink Offerings Coming

Rockwell's Bistro, a temporary new concept where a steakhouse-meets-French bistro, is now open in the former location of Lautrec.

The area known as Rockwell's will be expanded to offer more seating, providing the perfect ambiance for family feasts, intimate rendezvous, and parties of any size.

The Pantry will be reimagined as The Patisserie, opening across from The Chateau Signature Shop May 3, 2023.

Nestled behind a mysterious doorway, guests will discover a secret study and bar, serving as a cocktail lounge and late-night hideaway. Stay tuned for more surprises coming soon!
Savor the Anticipation

Get on the list to be among the first to experience The Grand Lodge when it reopens. Until then, you'll never miss a tantalizing update.
Sign Up
Nemacolin has retained Moncur Design Associates, Inc.; Gensler architects; 84 Lumber; and Martik Brothers, Inc., to oversee The Grand Reimagination of The Lodge at Nemacolin. This expert team has worked with the Hardy family to address the needs of guests and create a vision of luxury hospitality at Nemacolin. The resort is committed to offering guests and members a world-class experience, and these enhancements are part of our effort to continually upgrade and improve the resort facilities. Although The Grand Lodge will be closed from January until August 2023, the resort is open and serving guests and members to its famously high standards.