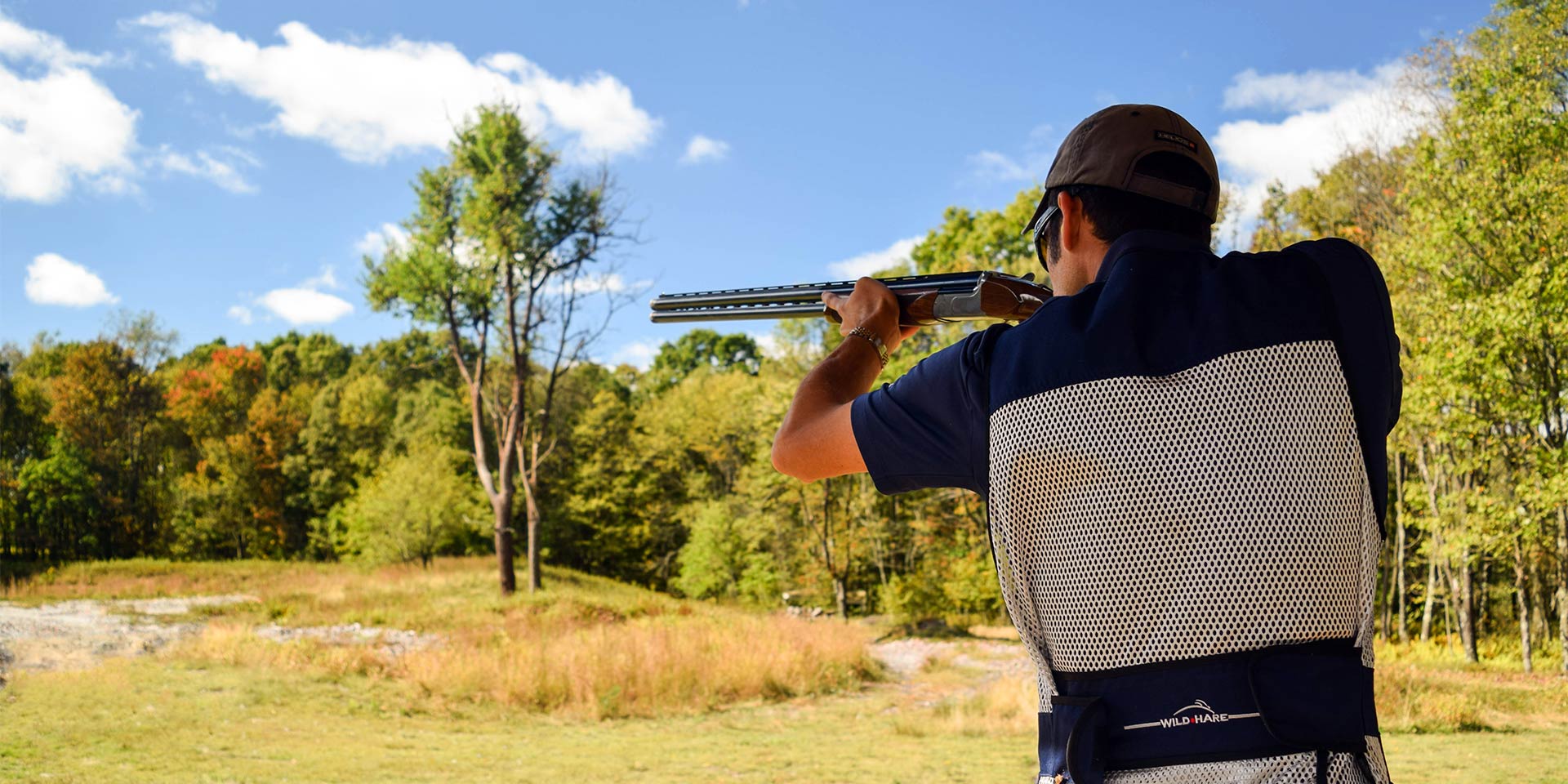 Dine & Blast
Calling all sportsmen! Grab your favorite shotgun, and join us at The Nemacolin Field Club for an action-packed evening of shooting at Dine & Blast.

Test your skills with 100 targets across our scenic 150-acre facility. Once you've worked up a healthy appetite, join up with your fellow participants for a hearty steak dinner to discuss the day's exploits. Bragging is encouraged!

We'll be hosting Dine & Blast events throughout this season, so there's no excuse for missing it!
Jun. 9 & 23, 2022

Jul. 14 & 28, 2022

Aug. 11 & 25, 2022

Sep. 8 & 22, 2022

Staggered start times from 3pm-6pm

$75 per person

Hosted at The Nemacolin Field Club

Admission includes 100 targets and dinner (steak, salad, starch, vegetable, and dessert)

Guests must provide their own shotgun and ammunition

Reservations are required by noon, on the Monday before each Dine & Blast

Open to the general public, Nemacolin guests, and members of The Woodlands Club