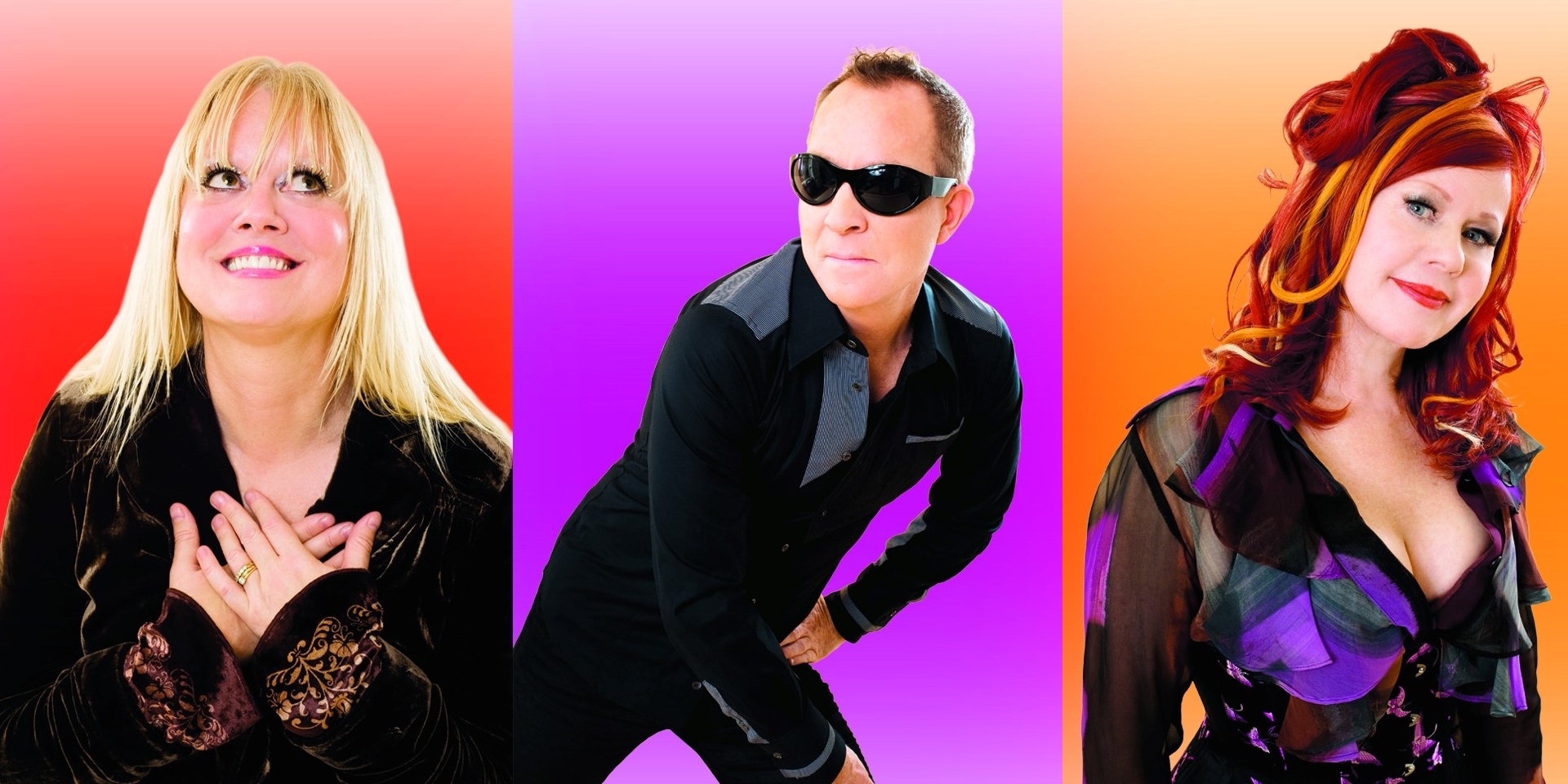 The B-52s Memorial Day Weekend Concert
The B-52s are coming to Nemacolin! Selling over 20 million albums worldwide, The B-52s — Fred Schneider, Kate Pierson, and Cindy Wilson — have quietly impacted alternative music, fashion, and culture over the course of four-plus decades.

From the fascinating bio on their website: "It is well known that the B-52s are The World's Greatest Party Band. And nearly forty years and over twenty million albums into their career, there can be no doubt as to why they remain one of rock music's most beloved and enduring bands. Any mystery concerning the band's longevity and ongoing appeal is immediately solved when exposed to a B-52s concert experience. From groundbreaking songs like "Rock Lobster," "Dance This Mess Around" and "Private Idaho" to chart-topping hits like "Love Shack" and "Roam" and "Deadbeat Club" to their thrilling reemergence on the pop scene with their 2008 CD Funplex the B-52s' unforgettable dance-rock tunes start a party every time their music begins.

"... As they take their party-music revolution into the 21st century the B-52s show no signs of slowing down, serving up their own unique blend of music and showmanship to millions of fans around the world."

Join us at Nemacolin on Memorial Day Weekend, as the revolution — and party — continues!


Saturday, May 28, 2022

8pm at The Peak; doors open at 7pm

Free general admission for children under 12

$52 per person, plus tax for general admission

$199 per person, plus tax per guest for under-21 VIP admission

$299 per person, plus tax per guest for over-21 VIP admission

$2500, plus tax for a poolside cabana at the concert; includes VIP tickets for up to eight people, seating and private bar in the cabana, and access to the VIP buffet and bar

Overnight packages available, per ticketed guest

Reservations required

Available to overnight guests, resort members, and all-access members