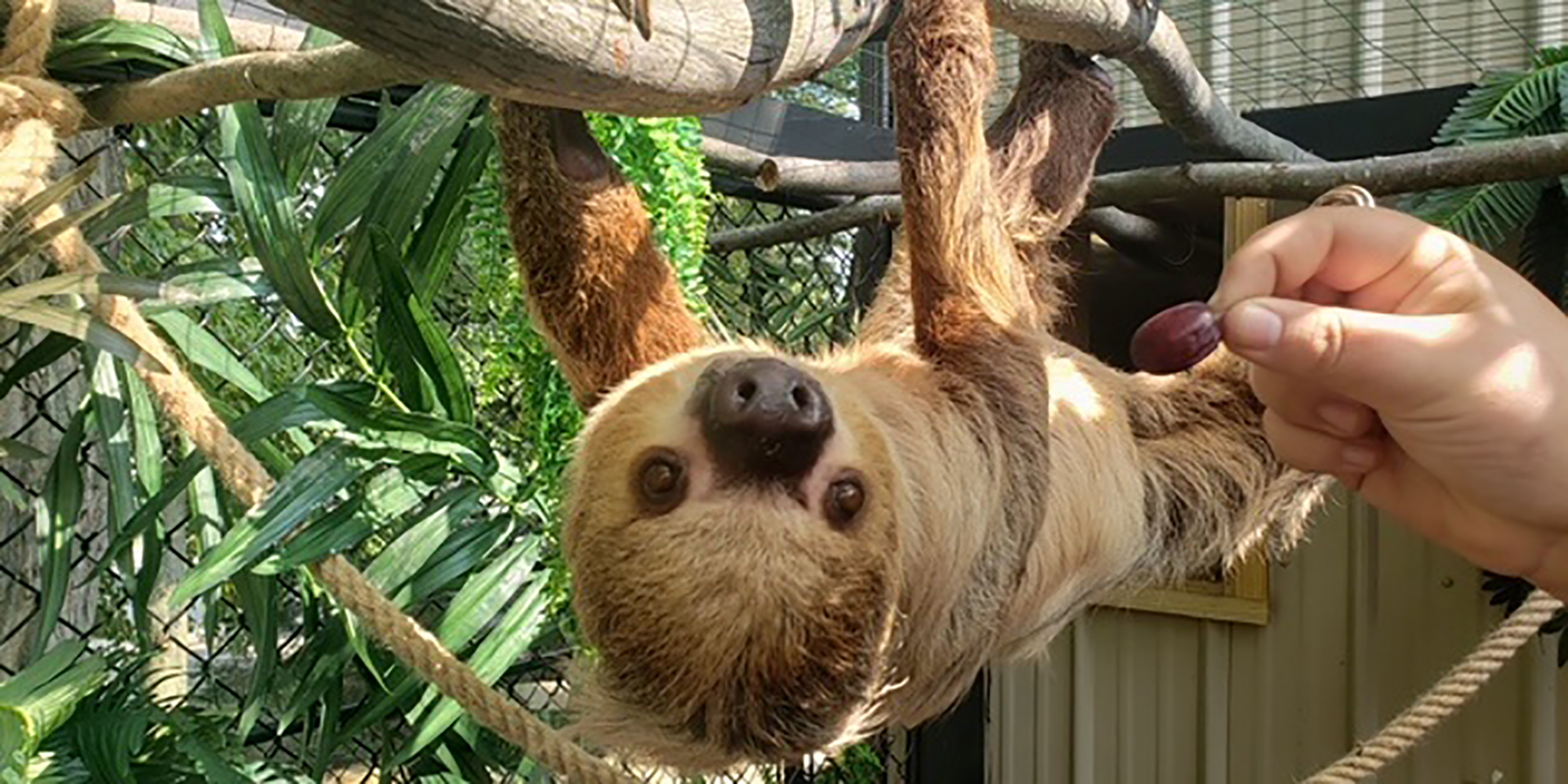 Sloth Encounter
One of the most popular ambassadors of Nemacolin is Annie the Linnaeus's two-toed sloth! She's really cute, she moves kind of slow, and she has two toes (you guessed it) on her front feet.

Like all sloths, she has three toes on her back feet, likes to climb, and can often be seen looking at the world from upside down. You'll meet Annie and one of her favorite keepers, you'll hear about how our keepers feed and train her, and there will plenty of photo opportunities, too. Touching, feeding, or holding Annie is not permitted.

*For Annie's well-being and health, it must be at least 70*F outside to hold this encounter.
$117 per person, includes tax & gratuity

*Weather permitting

A notice of 24 hours is required for any cancellation of your reservation or 100% of the fee will be charged. Cancellations within 24 hours or no-shows will be charged the full price.

Guests under 18 must be accompanied by a participating parent or guardian throughout the experience

Reservations required

Maximum of 10 people per encounter

Encounter lasts 30-45 minutes

Meets at the Panorama Pavilion

For the safety of the animals, guests are not permitted to hold or touch the sloth

Food and pets are not permitted on the encounter

Available to overnight guests and members